A socially responsible label, made in Ghana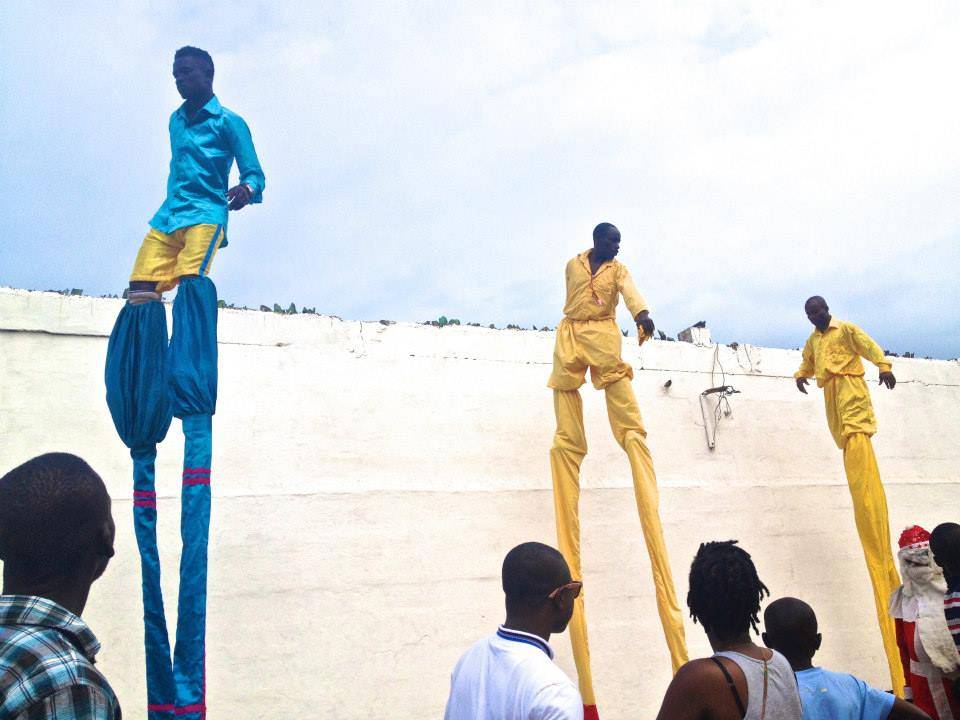 Every August, the streets of James Town are filled with a new energy. Excitement drifts through the air as Accra's historical beach side town becomes packed in anticipation of the annual Chale Wote.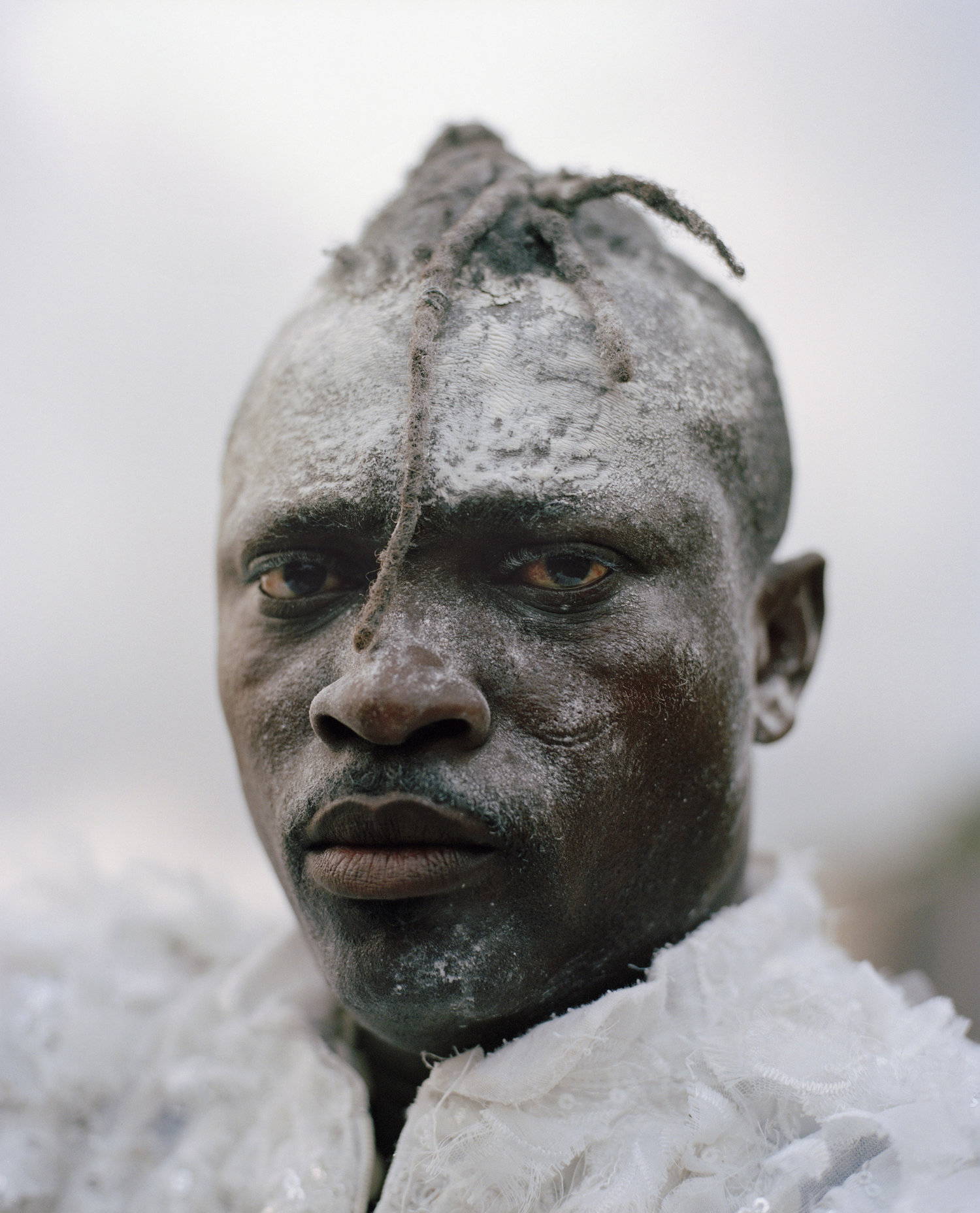 Ghanaian Youth by Kyle Weeks

Now West Africa's biggest Street Art Festival. Chale Wote challenges artists and community based audiences to connect through art, with a vision to cultivate a wider audience for the Arts in West Africa. Since its humble beginnings in 2011, the festival has grown from several hundred attendees to over 30 000 in just the first five years.
Creative boundaries are broken with the rejuvenation of public spaces through art, as streets and back alleys become literal canvases of paint on asphalt with interpretations of the yearly theme by artists and whoever else in the community wants to participate.

The themes for each year's submissions are issued by the creators of the festival Accra[dot]Alt with underlying tones of African liberation and celebration.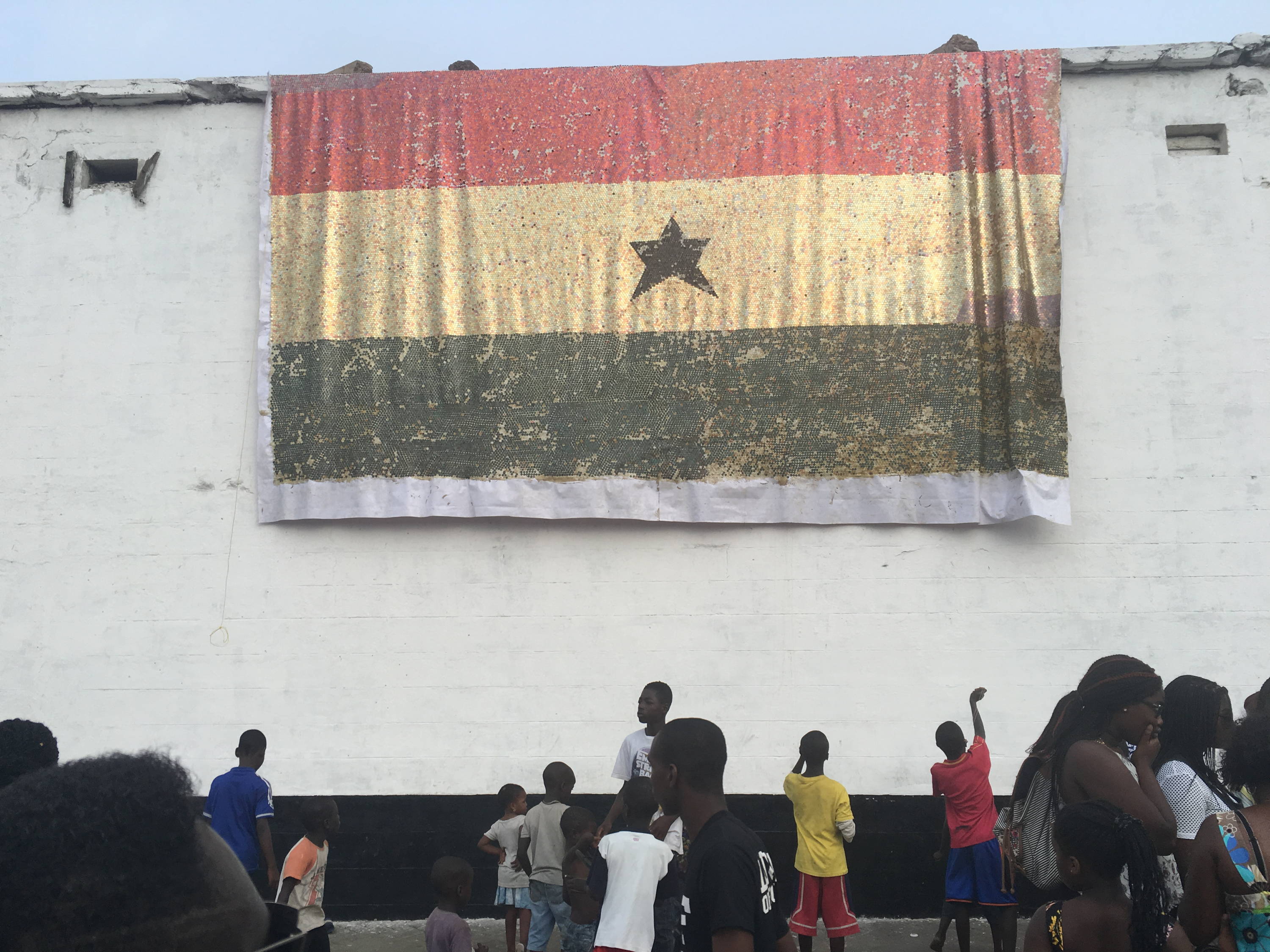 The 2015 theme 'African Electronics' revolved around the idea that electronics are ubiquitous but also tapped directly into Ghana being home to one of the world's biggest e-waste dump sites. Ghana's e-waste zone, called Agbogbloshie, is not a nice place - VICE amongst others have captured what life is like for the thousands who inhabit this giant e-waste tip. Take a look here.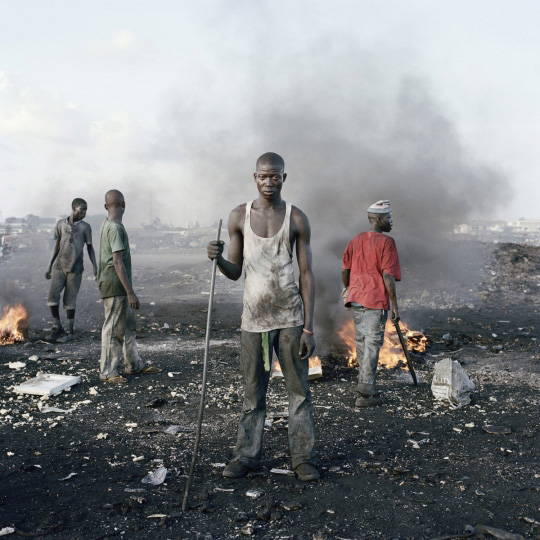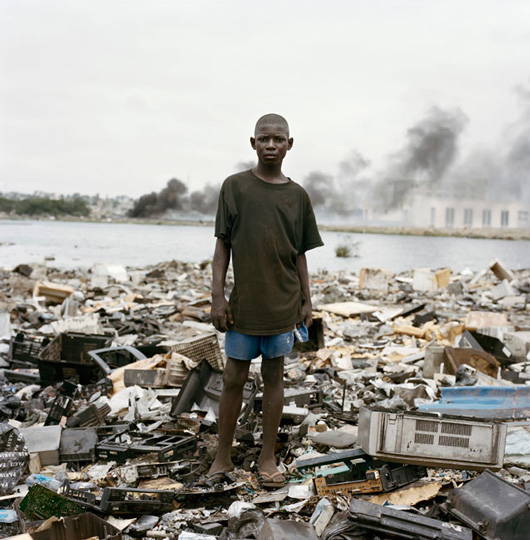 Photographer Pieter Hugo captures Agbogbloshie
Unwanted electronic appliances, PCs, microwaves and phones are dumped in landfill sites in the country's capital, Accra. Despite the health risks, Ghana's e-waste landfill sites are ideal for gathering worn-out appliances, copper from old cables, and other electronic parts that can be used to create something new by Ghanaians used to creating something out of nothing.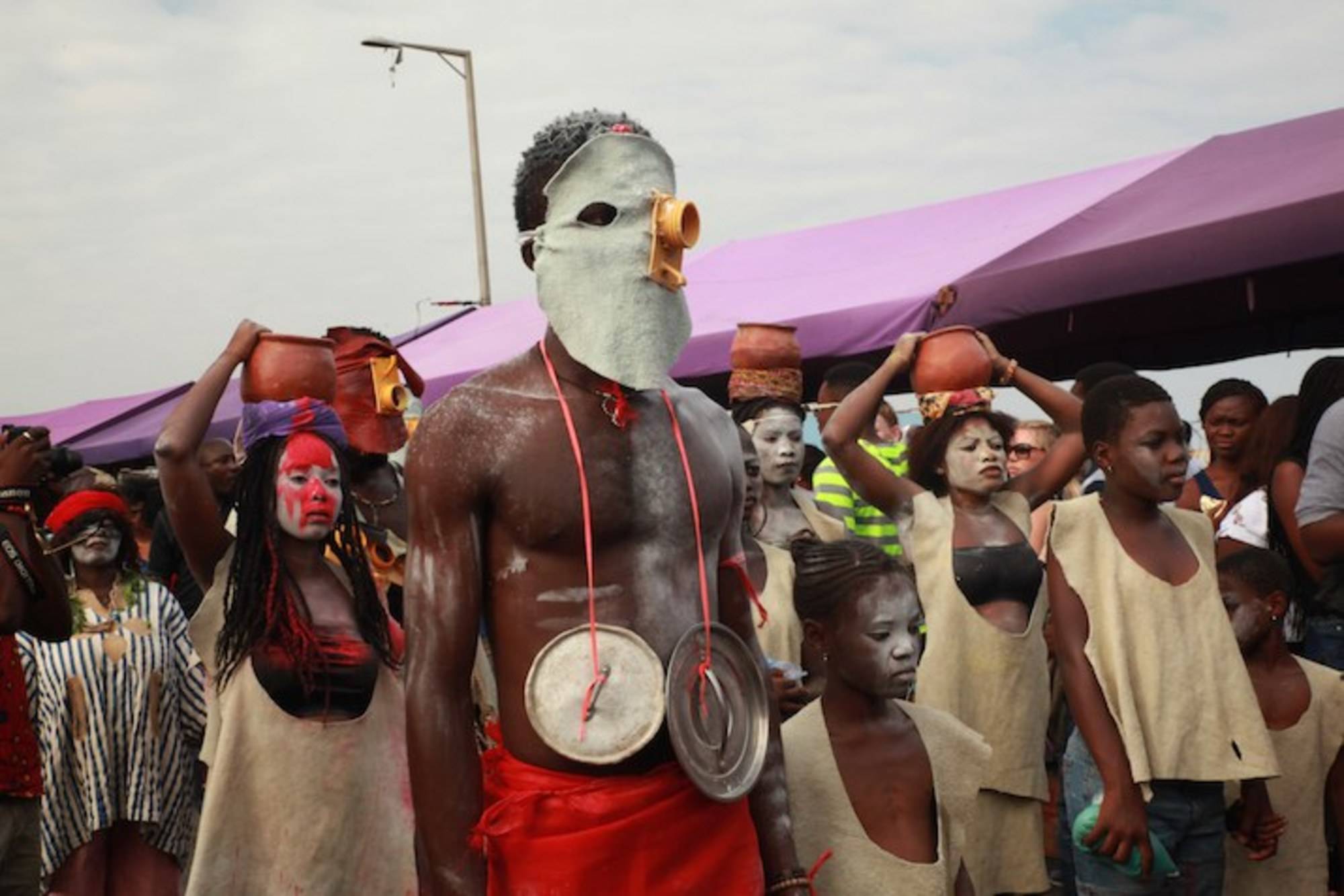 This year's theme 'Para-Other' represents our evolution beyond the dialectic of belonging and non-belonging. It is a rejection of citizenship that has no place for the advancement of radical imagination, new perspectives of the self and human agency. Para-Other is a transatlantic shortwave that transcends language and geography but is also represented in relationship to unique locals. Para-Other requires new knowledge fractals, codes, symbols, and sounds that transmit our core creative intent where imperial languages fail us. This order is an embracing of a black labyrinth and establishment of an aesthetic that captures our cessation of flight and transit into a non-contested existence.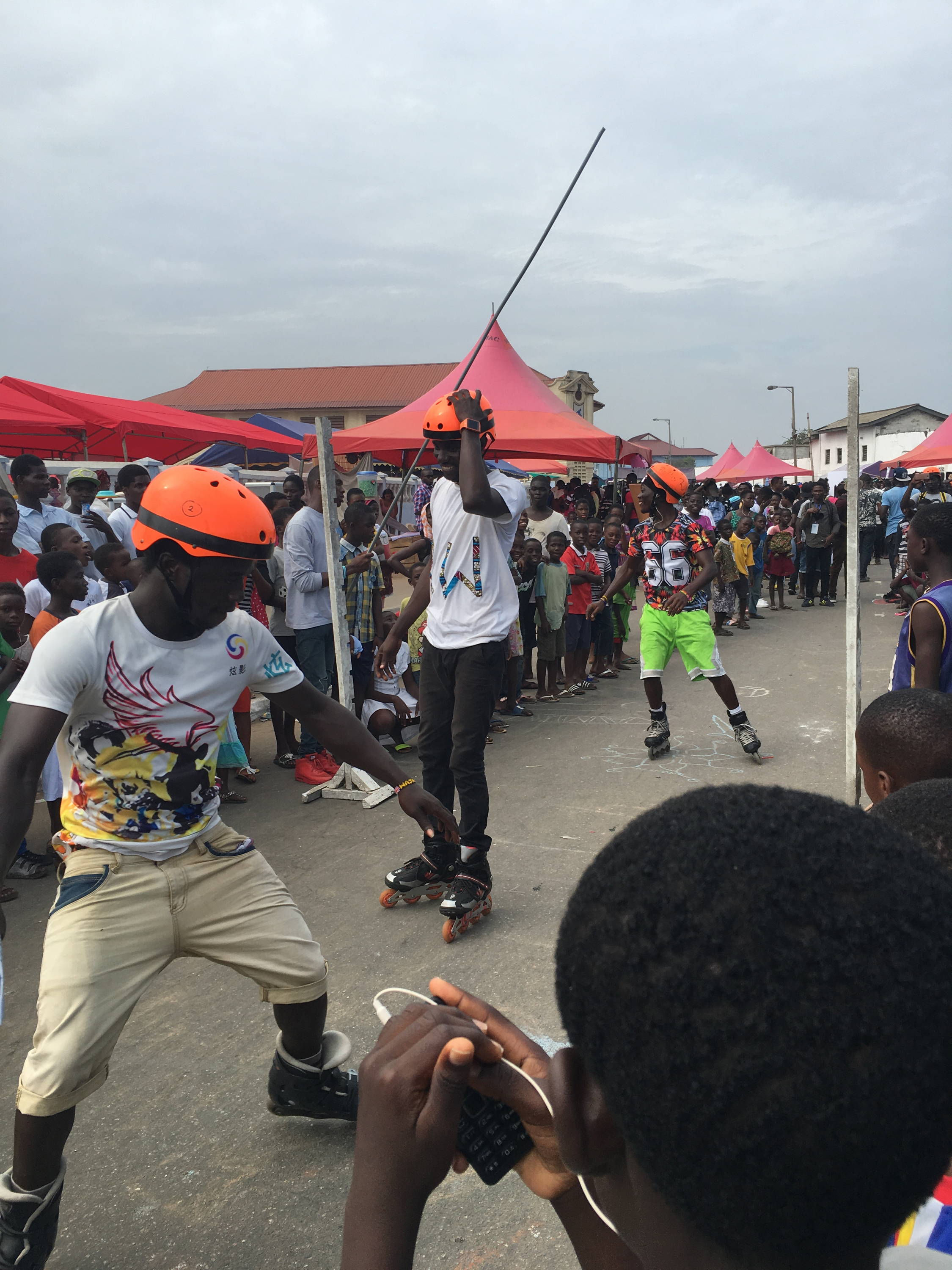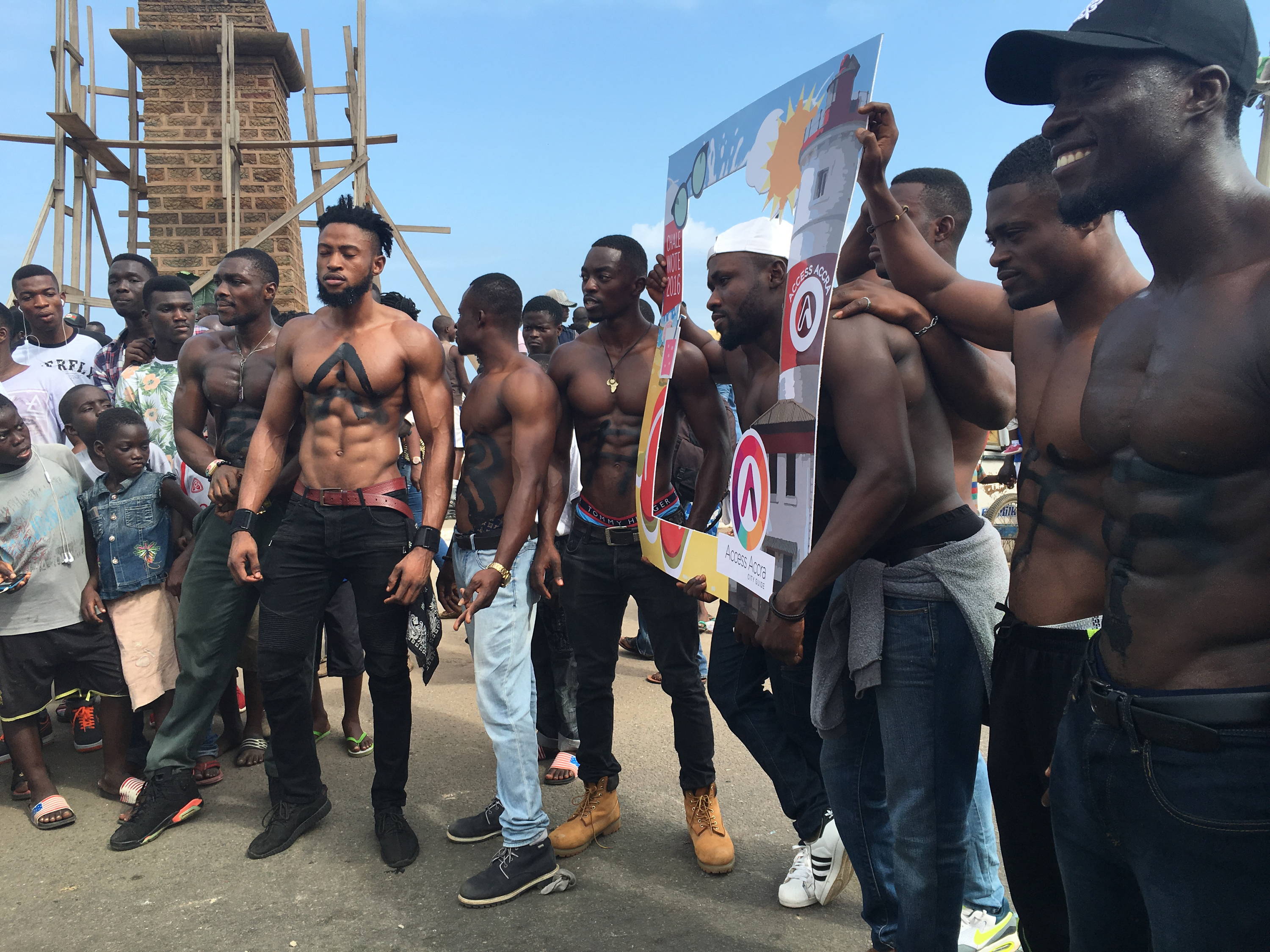 MORE THAN 200 Ghanaian based and international artists participate every year, plus James Town sees an influx of patrons from all over West Africa and beyond in anticipation of Ghana's distinctively renowned arts festival, growing in attendance every year.

Chale Wote challenges artists and community based audiences to connect through art, with a vision to cultivate a wider audience for the Arts in West Africa.

The festival has everything from street painting, graffiti murals, photo exhibitions, interactive installations, a food and fashion marketplace, live street performances, extreme sports, African film shows, street boxing, a fashion parade, a music block party, recyclable design workshops and much more.