THE KENTE WEAVERS OF BONWIRE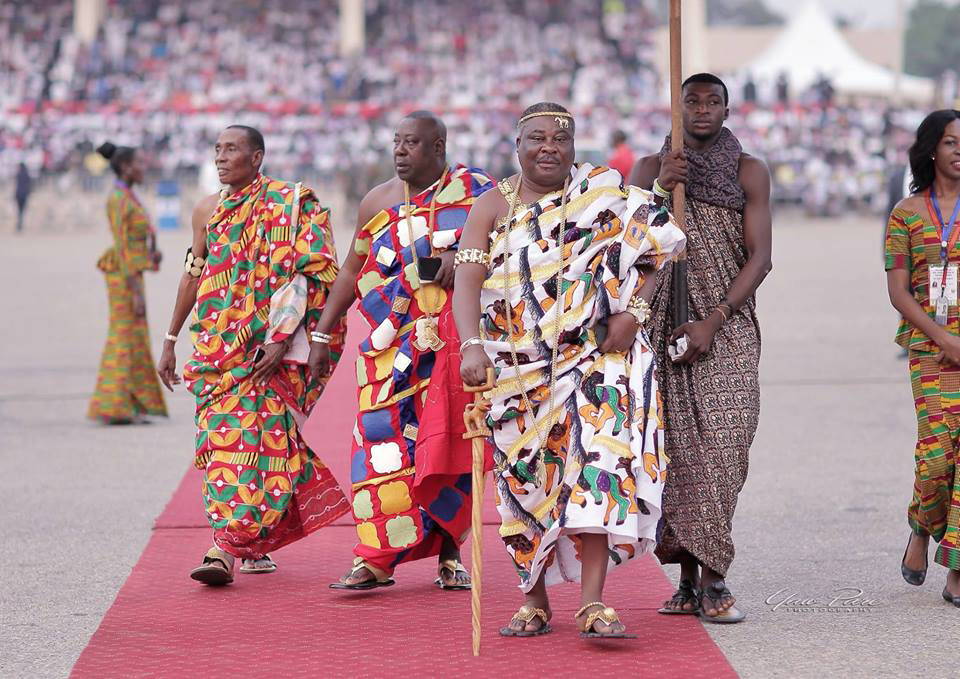 Eddie Murphy wore it in Coming to America; Kendrick's backup dancers are adorned in it in his music videos; and members of congress were seen wearing it in protest at Trump's SOTU - Kente cloth is as beautiful as it is symbolic. YEVU uses this rich handwoven textile sparingly in it's apparel, commissioning specific Ghanaian designs in all the techno-colours for it's bumbags, caps, bucket hats and pullovers.
YEVU commissions and sources all its Kente from the town of Bonwire, a settlement of a few hundred blokes who spend their livelihood sewing and weaving kente, keeping an ancient indigenous tradition alive.
Although Kente originated in the Ashanti region around 17th Century A.D, the weaving history of this rich and revered fabric can be traced as far back as the ancient African Kingdoms of the 11th Century. 
To ensure that Kente remains a truly Ghanaian textile, a Kente Union has been established to protect this ancient craft.
The story of the Kente Cloth tells of two Ashanti hunters who learnt their weaving skills from a spider weaving its web. They managed to weave a beautiful and exquisite raffia fabric with their new skills, the unique beauty of which eventually caught the attention paramount chief of the all the Ashantis, the Asantehene.
The Asantehene then adopted the cloth as the national cloth for all special occasions of the Ashanti people, such as funerals, weddings, naming ceremonies and fezzies. Over time the weaving method and production of the Kente cloth improved and was made into woven fabric. It continued being manufactured, specifically by men and is revered for the rich history interwoven into the cloth, each one having its own individual name and symbolism that recounts the history, culture and social practice of the weaver. As an indigenous craft, Kente is Ghana's national cloth and has gained worldwide recognition.
Kente adorned crowd for Ghanaian 2017 Presidential Inauguration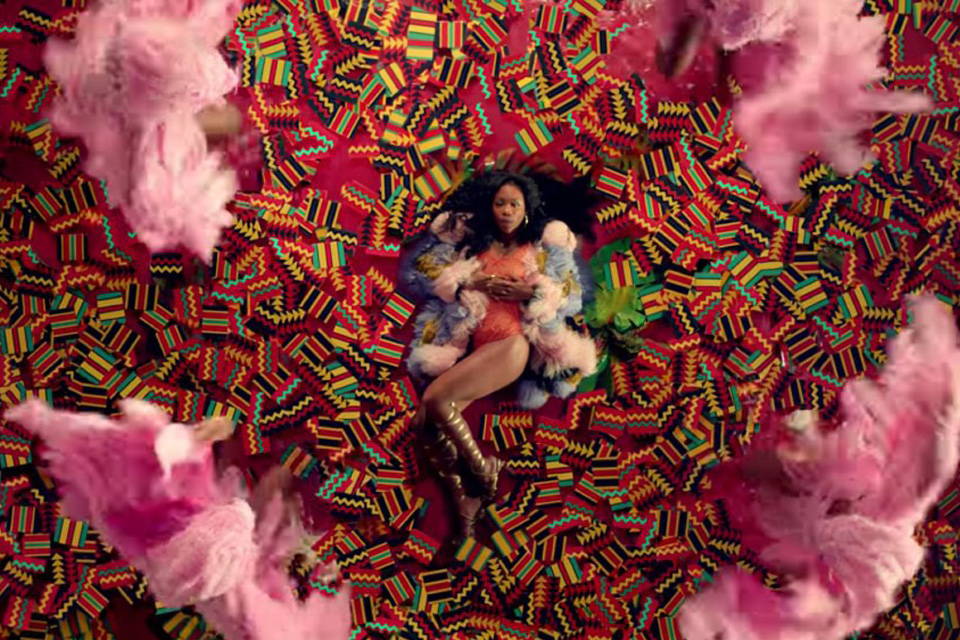 Still from Kendrick Lamar & SZA's 'All the Stars' music video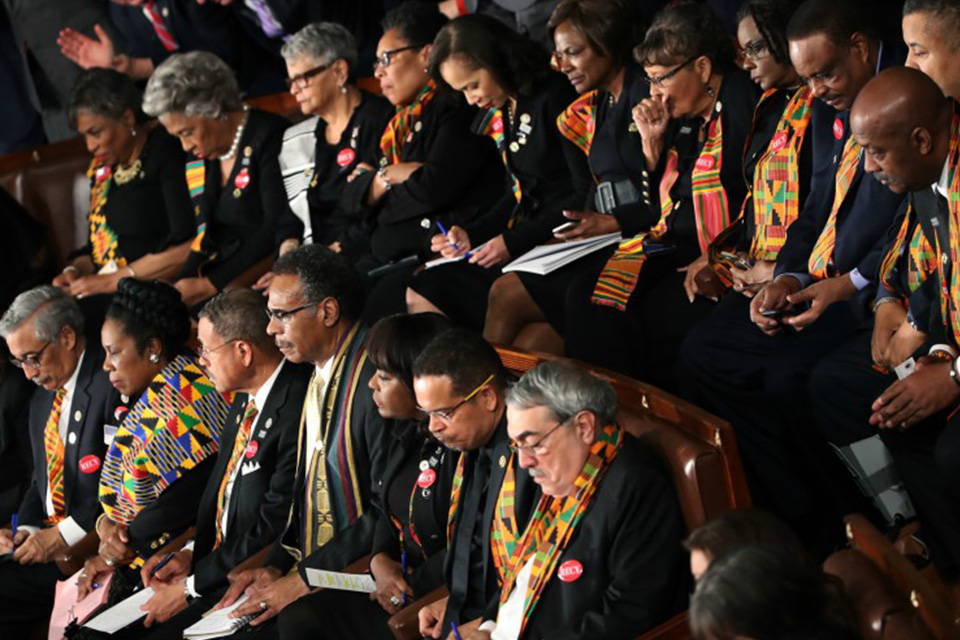 Members of Congress wearing Kente Cloth in protest at Trump's 2017 SOTU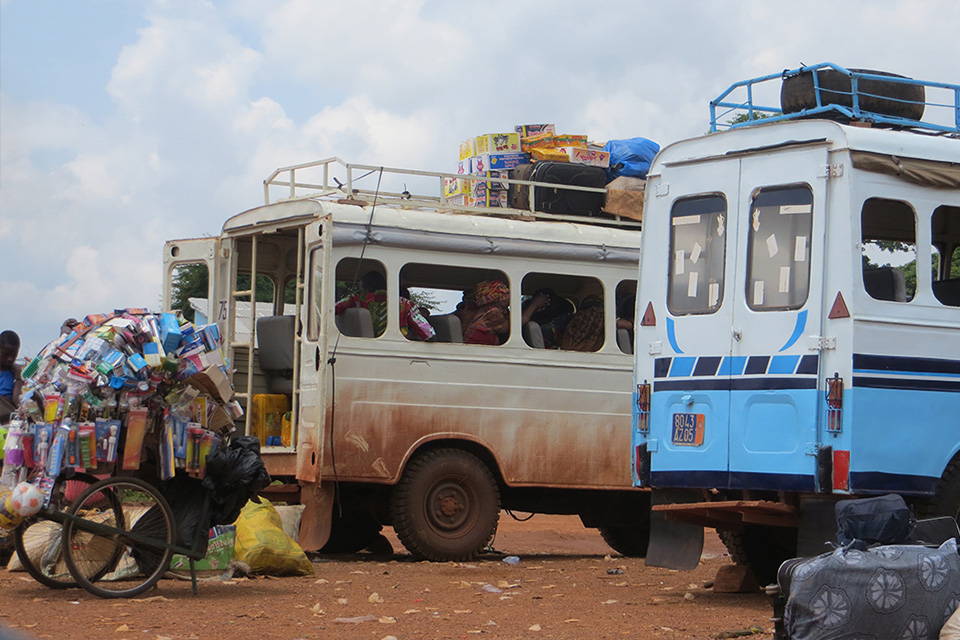 The footage and images below were taken on our last trip to Bonwire, which is quite a mission to reach - a rough road to the outskirts of Kumasi (Ghana's second biggest city). We visited all the workshops set up by renowned master kente weavers, who are in the process of training the future generations of younger male apprentices.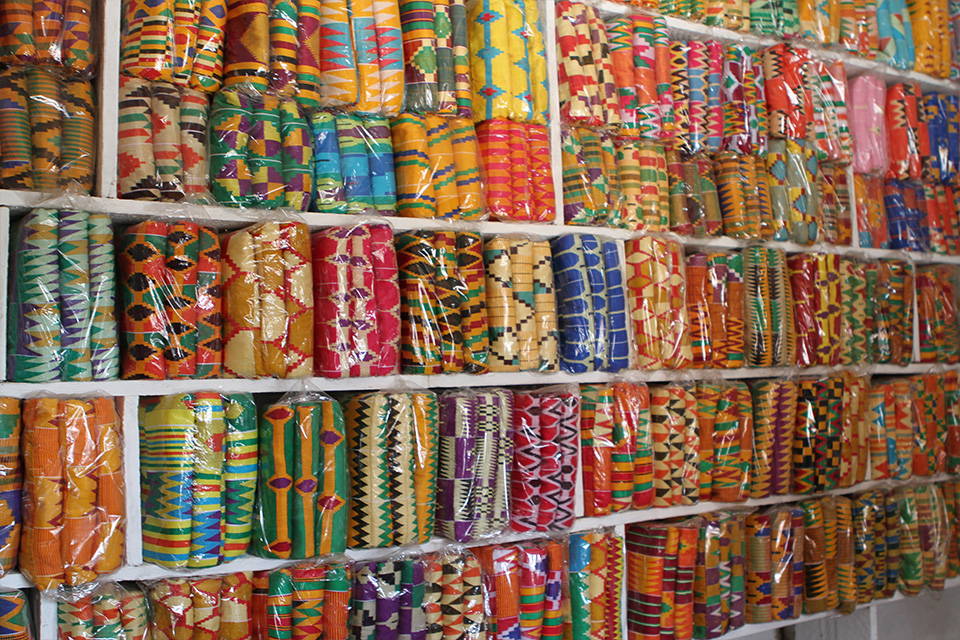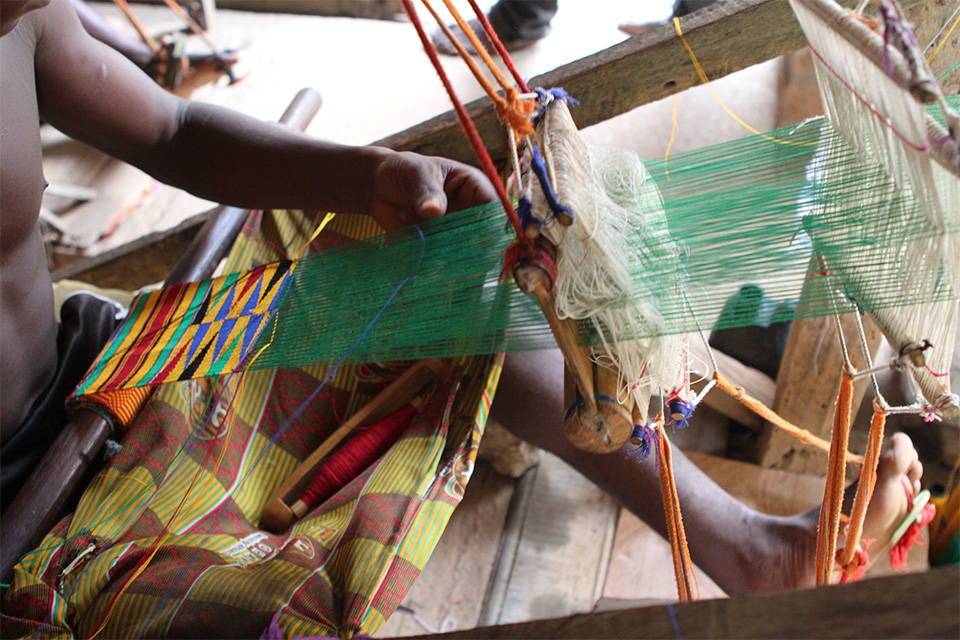 These are often old timber buildings that house enormous old-school looms, requiring a huge amount of effort, strength and coordination to operate.These looms weave kente in strips, which are then sewn together to make the large lengths of cloth. And viola, you have Kente.