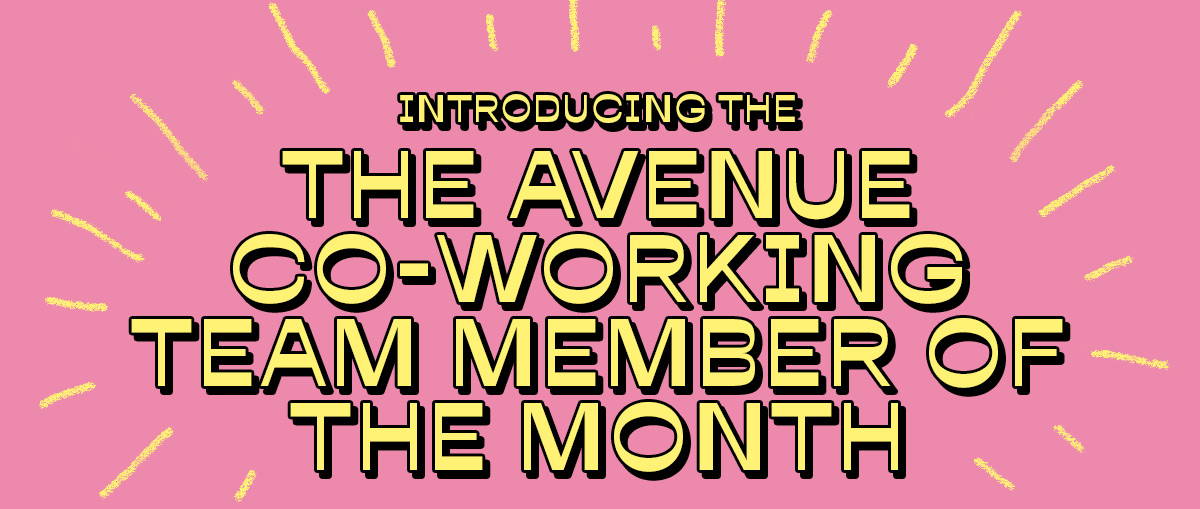 Avenue is our amazing e-commerce fulfillment partner - they handle everything that involves getting your order to you, and the team works incredibly hard every day to learn and develop these skills. We want to celebrate and recognise this hard work, so every month we will introduce you to an Avenue team member that has really gone above and beyond in the YEVU team. Here we share their goals, achievements and likes, putting a face behind the name on your YEVU package.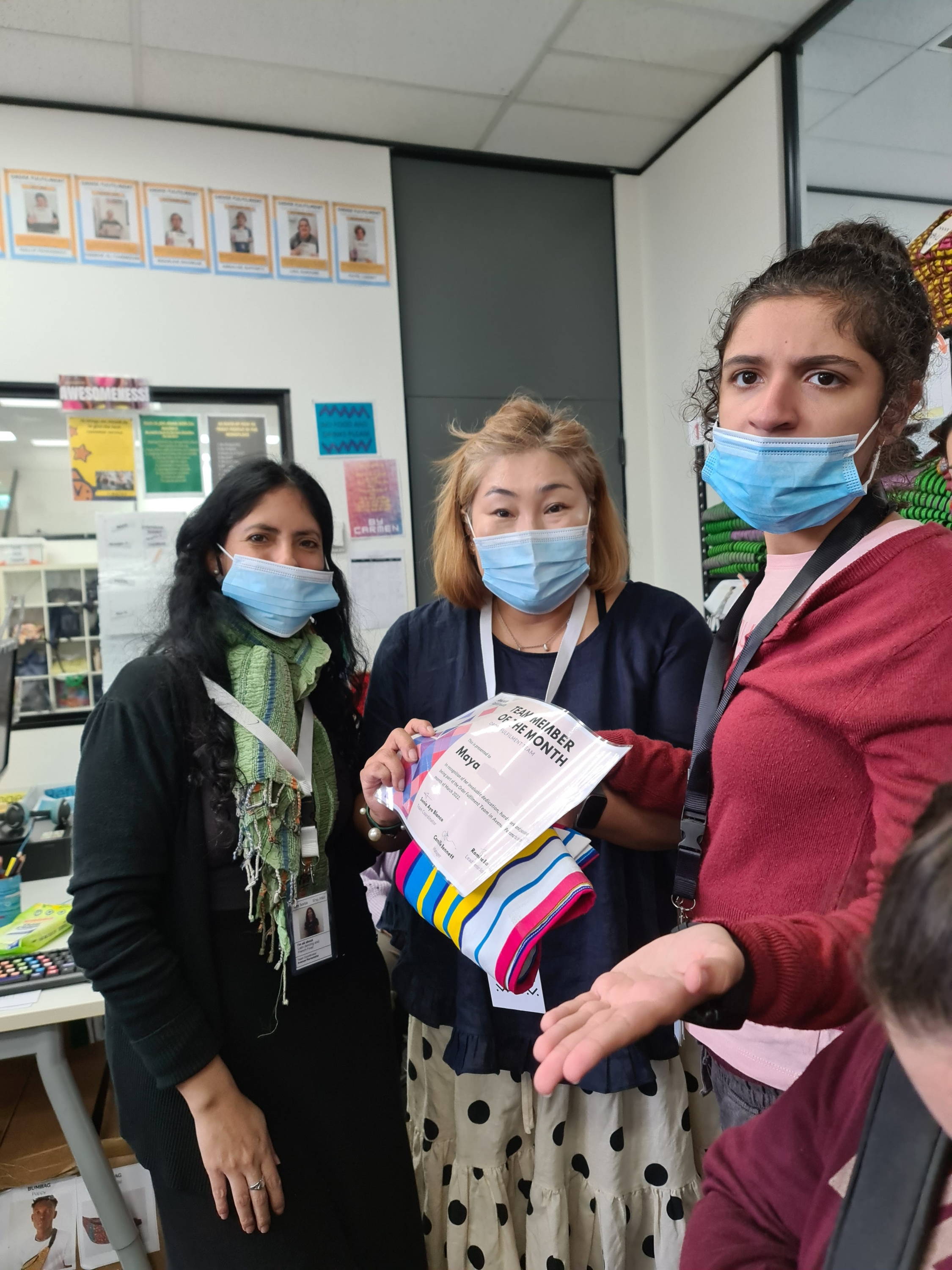 What do you like most about coming to work at Avenue with the YEVU team?

I'm an only child, I always watch people playing and interacting. I always wanted to be part of a group where I belong. Coming to the Avenue, not just teaches me new skills every day, but also gives me the opportunity to be around my very own friends.

What was your biggest achievement this month?

When people talk to me, I'm feeling less anxious now. I'm focusing more on what they're saying and understanding much better.

What other goals would you like to achieve?

I'd love to interact with my friends. I'd feel so much fulfilled and happier.
What was your favorite task this month at work?

I like typing emails.

What areas would you like to keep working on to gain more skill?

I'd like to keep working on my communication skills.

Learn new words, practice typing, and read. Maybe, learn some kind of sport to help me interact with people.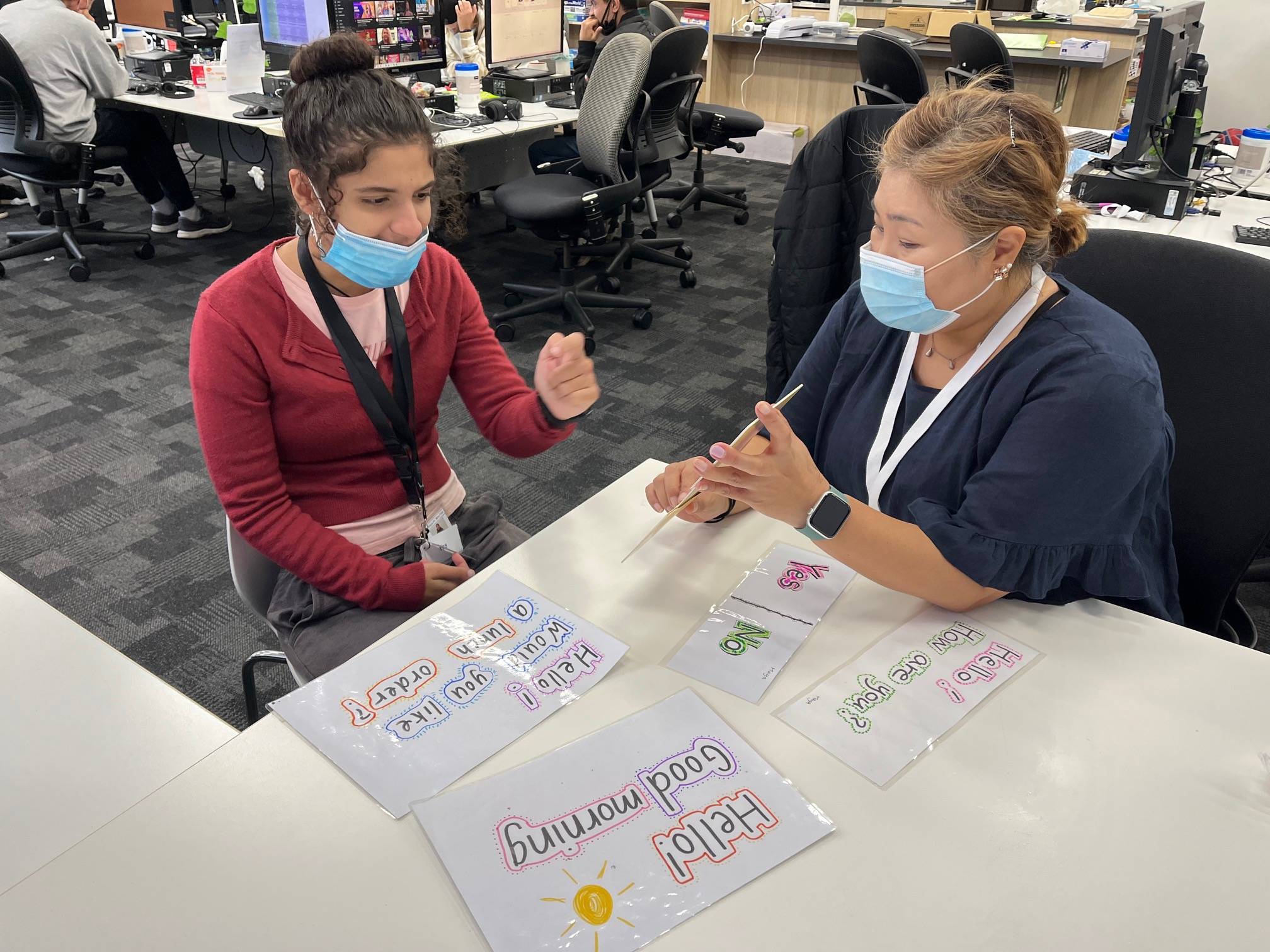 What did you choose to be your prize from YEVU?

As a thank you for all her work, Maya chose the Harry High Pants in Lines as her well earned Prize. ✨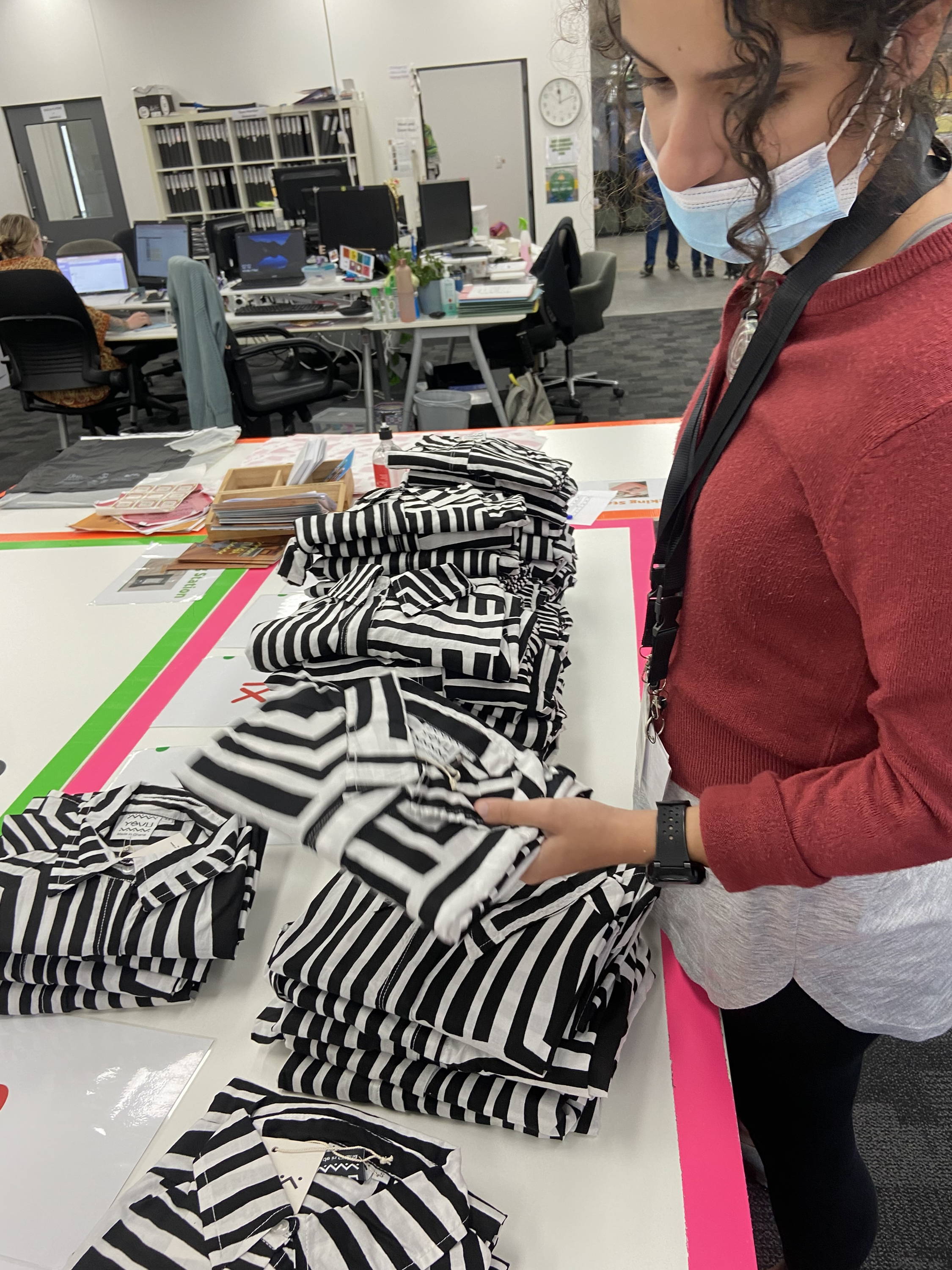 Finally, thank you to our Support Worker Jenny who has been working closely with Maya on her communication skills.
Jenny has made visuals to try and prompt Maya for speaking.