Guide to Cool Stuff in Accra 
The vibrancy of Accra never rests. The city has a strange energy that sucks you in and spits you out, deprived of sleep for fear of missing out on its secrets. No day is ever the same in Accra, despite the strong identity of the city, its personality is moody and shifts from day to day. It is a dirty, frustrating city that can be all up in your face but elicit a cool calm all at the same time. Accra's energy is alluringly and addictive.
One of the coolest neighbourhoods in the city is Osu. It's a little seedy, but hella fun. It becomes an adult playground at night, with bars, clubs and chop houses guaranteed to shorten your life span. It sits between Labone and Jamestown, neighbours also worthy of a mention in offering plenty by way of culture, nightlife and some ideal people watching perches, with the streets teeming with character. 
The colloquially known Oxford street is the main vein that runs through Osu from the coastline. Jack Daniels is the main drink of choice at the bars lining the Labadi Beach, where horses and quad bikes rule the sand and the shoreline is littered with single use plastics, rendering it a beautiful backdrop for the ultimate holiday selfie but not so lovely to swim in.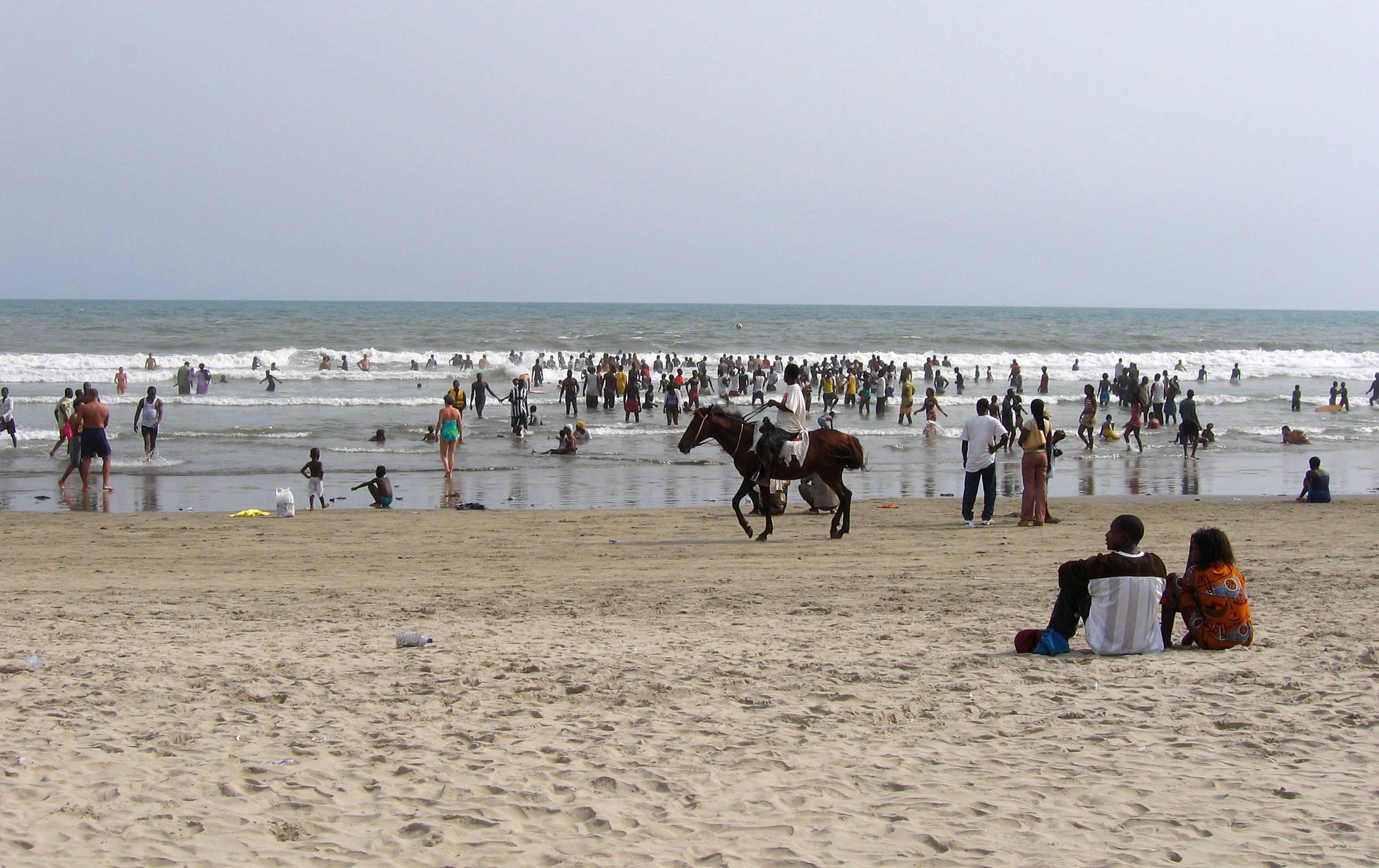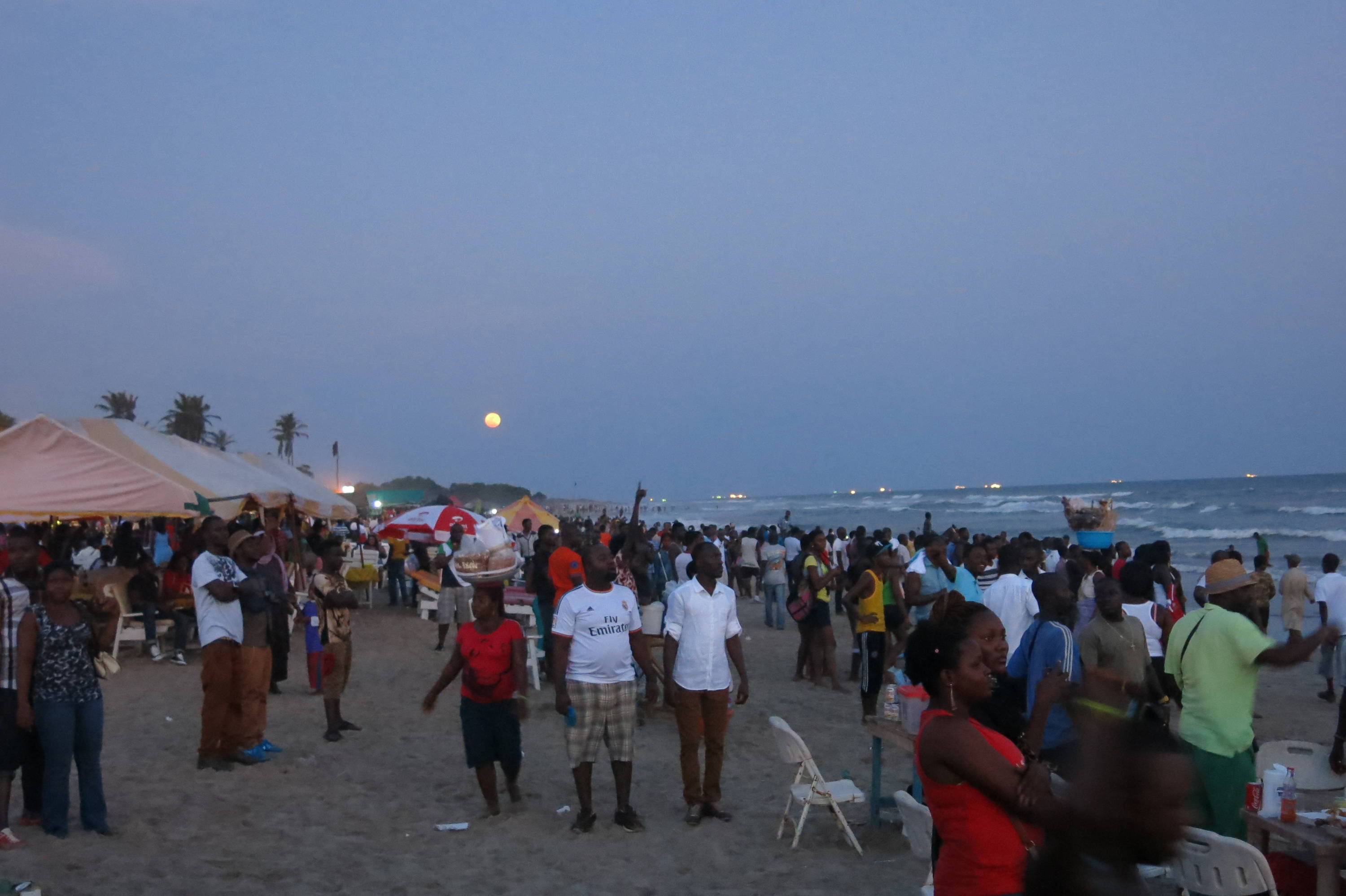 After a hard days work or exploring, the first thing one wants to do is murder an ice cold Club beer at Osekan, where you can watch the colourful, wooden fishing boats of the Ga people roll onto shore with the days' catch. Right in front of you sits the waters of the Gulf of Guinea, where a whole lot of history happened.After nailing that beer, you'll probably want to take yourself for a feed at Chez Clarisse, a noisy Ivorian eatery made for friends. Share the marinated chicken and tilapia with your hands, mopping it up with the local kelewele and acheke, and wash it down with some more Club.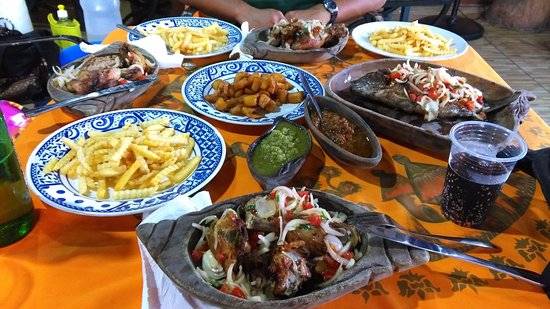 Now you're ready to hit the town, and the best place to start (and also end) is Front/Back. The catch is, you need to be a member, or know a member, but I can guarantee that its SO worth it. Hidden from the street by a shipping container, in the bar's entrance appears to those in the know. It opens up to a world that represents the best that Africa has to offer in terms of contemporary art (Hassan Hajjaj & Godfried Donkor ft. heavily), beautiful artisanal craft and furnishings made locally and by hand, and the best god damn cocktails in the city. Be there for a Friday night and the exclusively packed dance floor is heaving to the sounds of Akwaaba Music on the decks.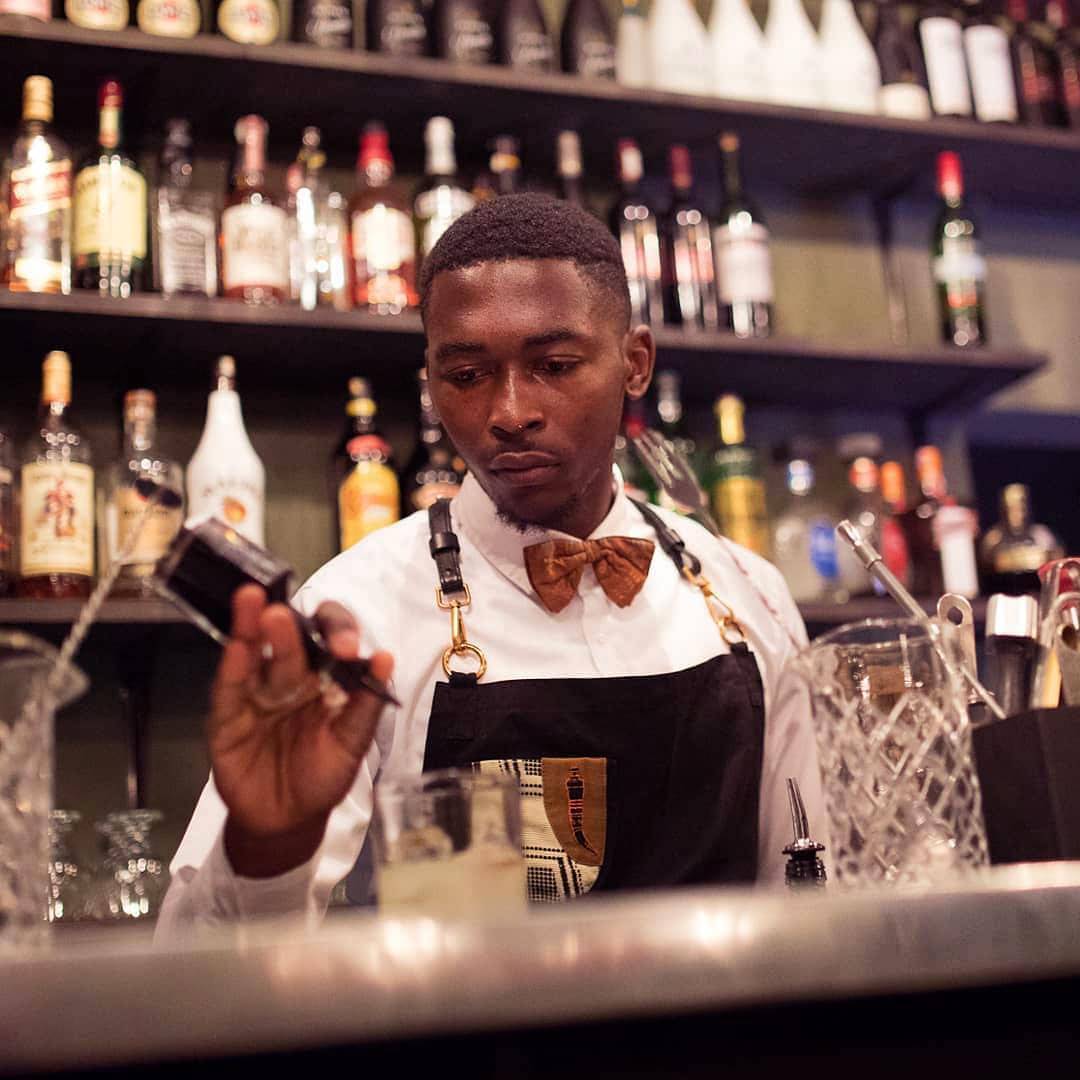 Art Gallery 1957 at the Hotel Kempinski (possibly the most luxurious hotel in all of Accra) boasts an extensive collection of bold and contemporary African artwork, from all around the continent. After perusing your way through the grand foyer (which is the size of a small museum), make your way to the rooftop for a refreshing dip in their pool and an evening drink hidden away amongst their tree-lined courtyard.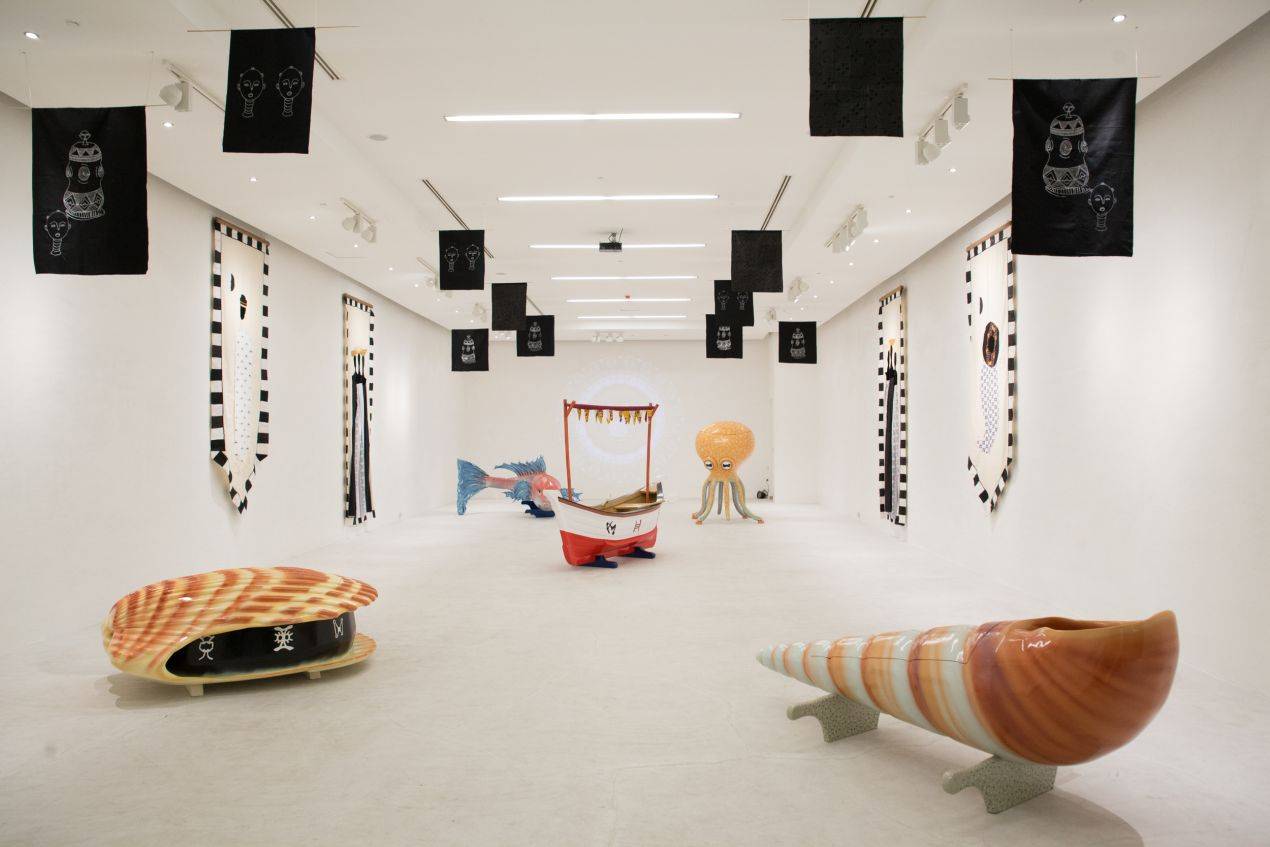 Paa Joe's work, Akԑ yaaa heko One does not take it anywhere, on view at Gallery 1957. Photo Nii Odzenma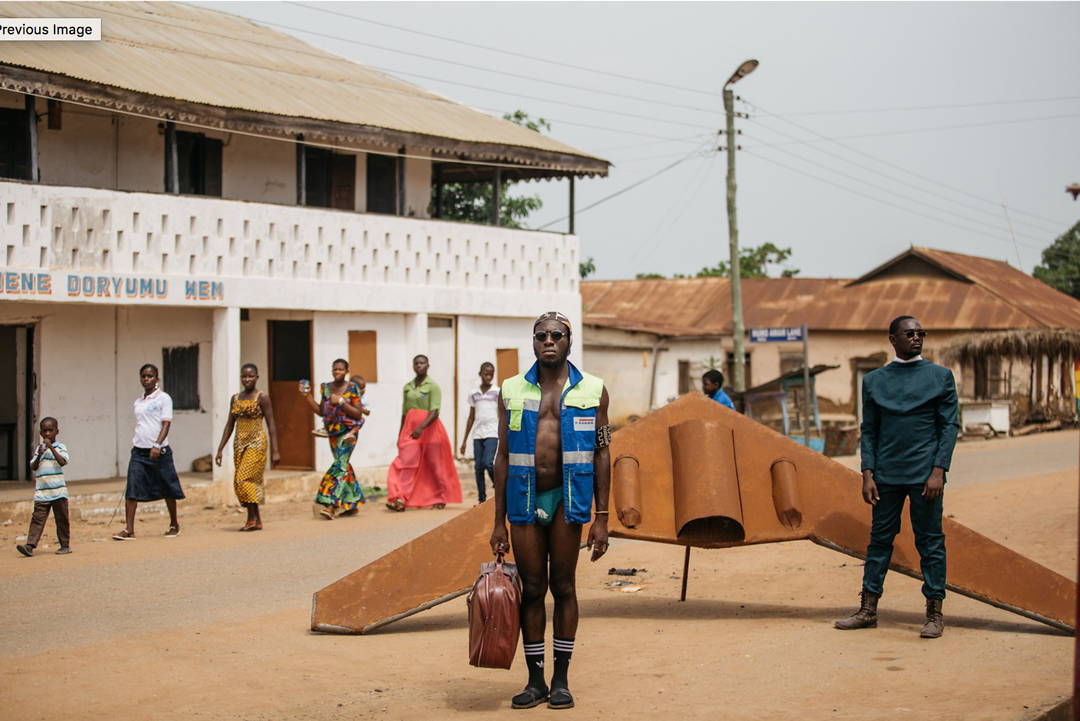 Best Nightclubs:

Plot 7. Expect to leave when the sun is up.Best street to dance in-front of a wall of speakers.
Clubhouse in Jamestown (Zongo Lane). Not for the faint of heart.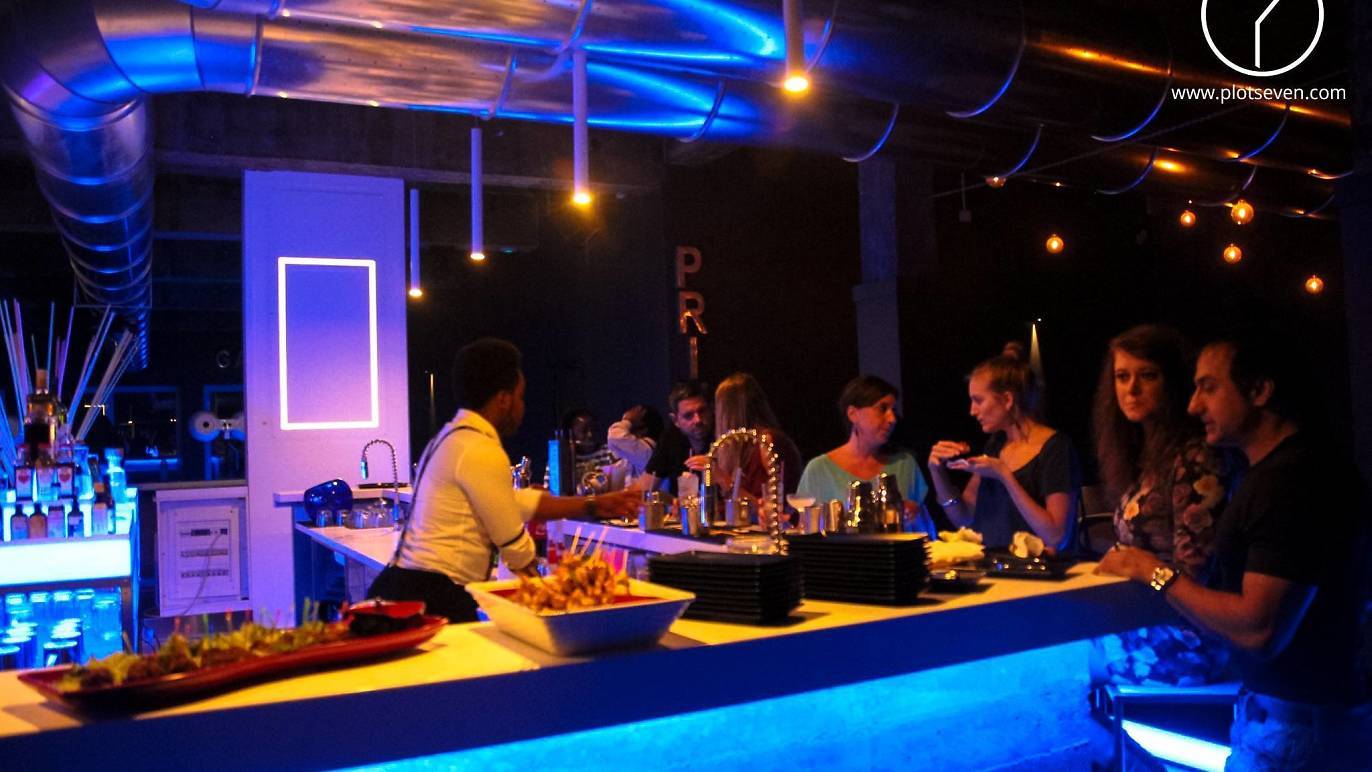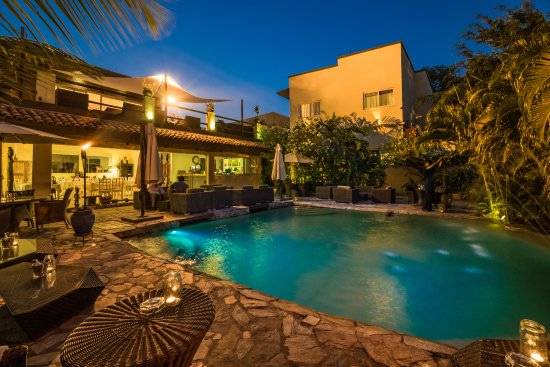 Stay:
Villa Boutique or it's newer sister guest houses Olma Colonial Suites. Or jump on AirBnB and you might find a little castle to stay in.