I'm a few days behind the whole new year/new start thing! At times over this past bleurgh-ish year, it's felt easier to just get on with it (head down, bum up). But then I put pen to paper, numbers in spreadsheets, and realised, there was so much good I wanted to share with you, a lot of thanks to give and so much credit that shouldn't go unsaid.

I don't often post personal messages. I genuinely think YEVU is best represented by the vibrant and recognisable product and imagery that brings joy to people's eyes, wardrobes (and hopefully day to day lives), but most importantly by the people that make up YEVU between Ghana, Australia and Germany, a truly global social enterprise. Since starting YEVU over 8 years ago, the brand has evolved into something I'm incredibly proud of thanks to the dedicated, smart and creative leaders that have jumped onboard, and made it their own. I've been able to progressively limit my own involvement in the business over time, and I hope to be able to continue to do this as we move toward a more democratic ownership model. We've made great progress toward this over the years, and despite its challenges, 2020 has been a year in which we've become the most resilient and felt our strongest together.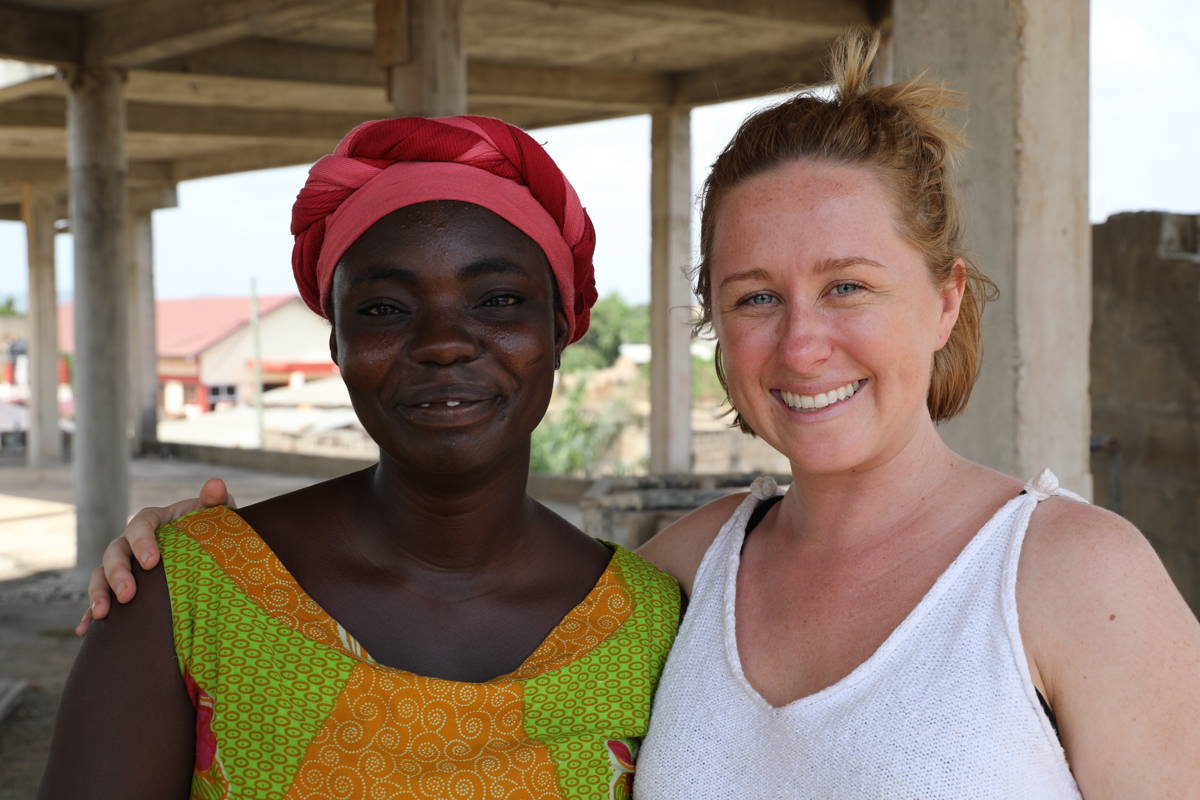 Your business and support has meant a lot to us in 2020, and it's had a tangible impact. Our team in Ghana has not only been able to continue to work in fair and dignified jobs, developing and teaching technical skills, but more people who need work have been employed and wages have been increased significantly. Our capacity and efficiency has improved so much that we've been able to expand on and improve our production and training facilities, grow our global team, work closer with our partners, and increase our impact into the wider community in Accra. Take a look!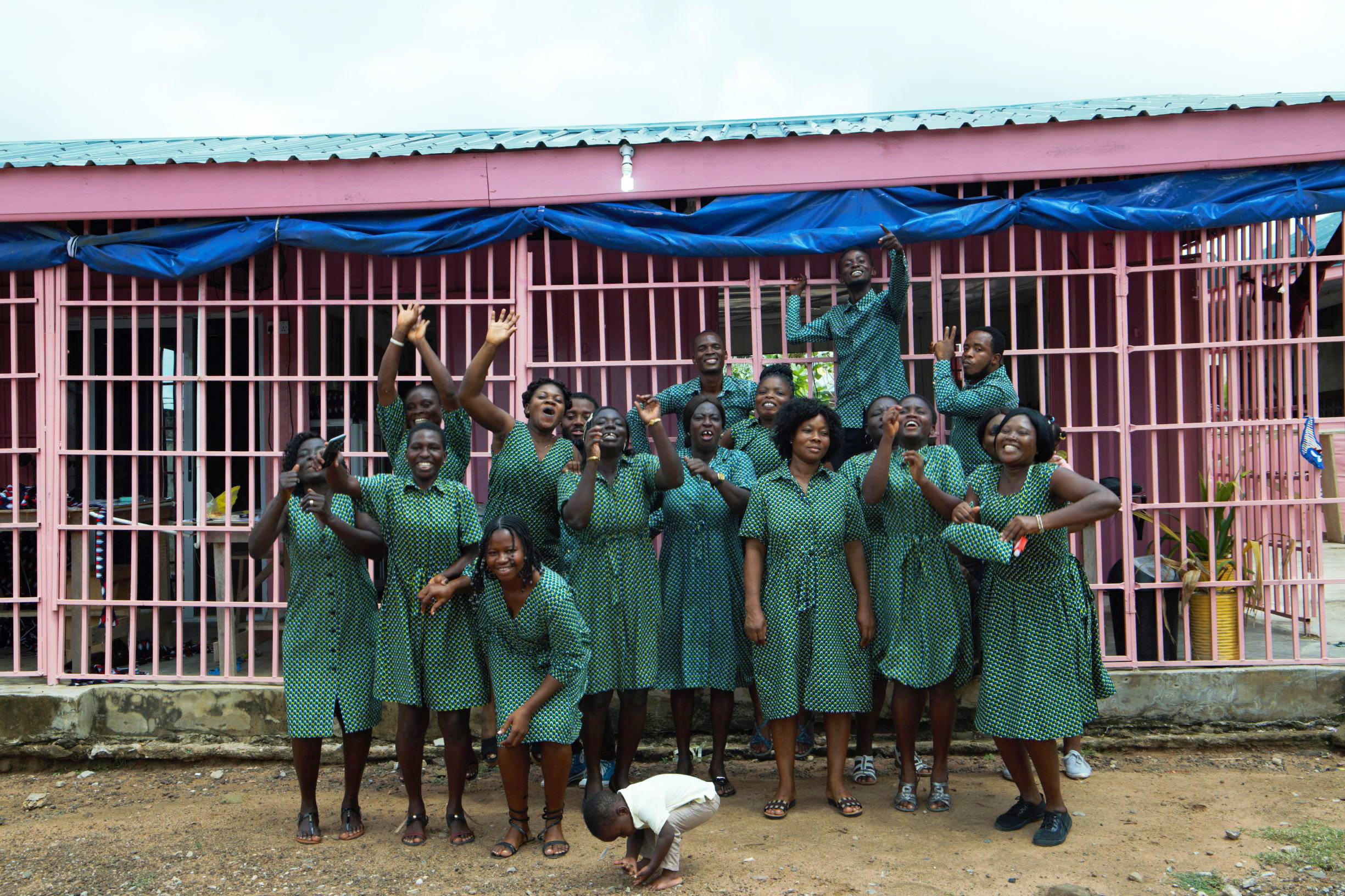 In 2020, we hired 8 more full time staff and welcomed 3 female apprentices in our YEVU workshop in Accra, Ghana. In one year our team has gone from 12 to 23, producing over 6000 garments that have been sold worldwide.
This increase in business gave us the ability to double wages for our staff, ensuring that we are constantly striving to improve the working conditions for team YEVU. This means that the wages we pay our individual staff are more than the set living wage that a double income family in Ghana needs to support two children. To give you a benchmark, this is 11 times the government set minimum wage.


In 2020 we doubled wages for our staff. 💸
Over 70% of our team are female and many are single mums. Providing single mums with sustainable incomes, means that as the breadwinners of their families, they can send their children to school on their sole salary, provide for the whole household, and also have enough for emergencies and to save. Education, especially for girls, goes a long way in breaking the cycle of inter-generational poverty.
Your ongoing support of YEVU has meant we've been able to introduce private healthcare that supports two dependants for all staff, ensure all overtime and social security contributions are made, and also provide a healthy, home cooked meal every day for every staff member (approximately 3500 meals in 2020!).
The house of YEVU got a major makeover in 2020 (in our signature pink of course!). Between January and April we spent a chunk of revenue expanding and renovating the YEVU workshop in Amasman, Accra, to cater for our growing team and increasing training capacity. We added new machinery and cutting tables, a new bathroom, upgraded all electrical's and lighting, and also created an open and green cross ventilated space that is often full of the sound of uplifting Ghanaian gospel blasting from the radio.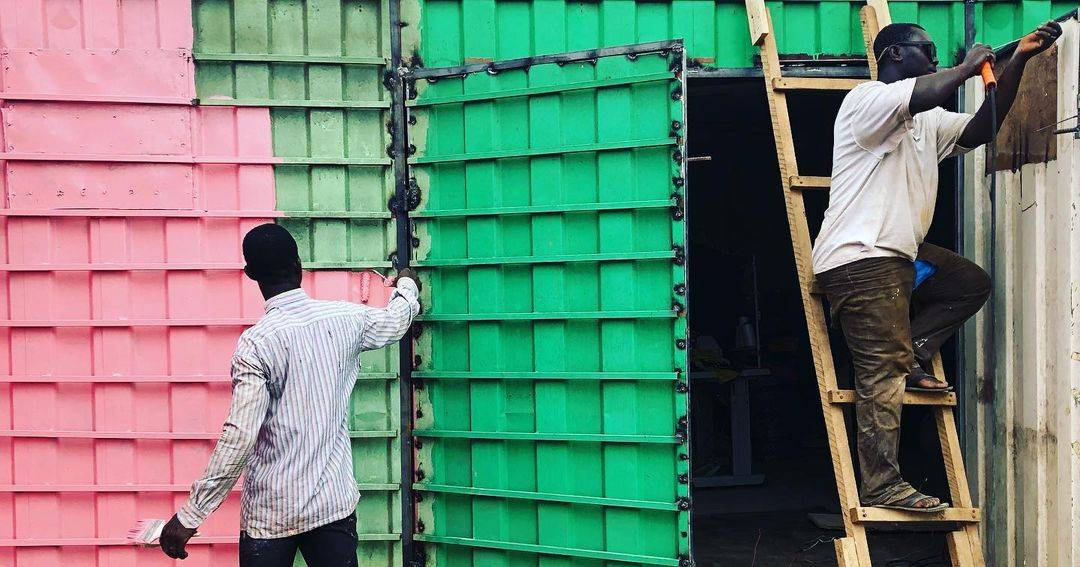 This year we also added a brand spanking new training centre, which can seat almost 100 people (pre Covid of course!) so that we could run community outreach programs, and create an open and safe space for women in the community.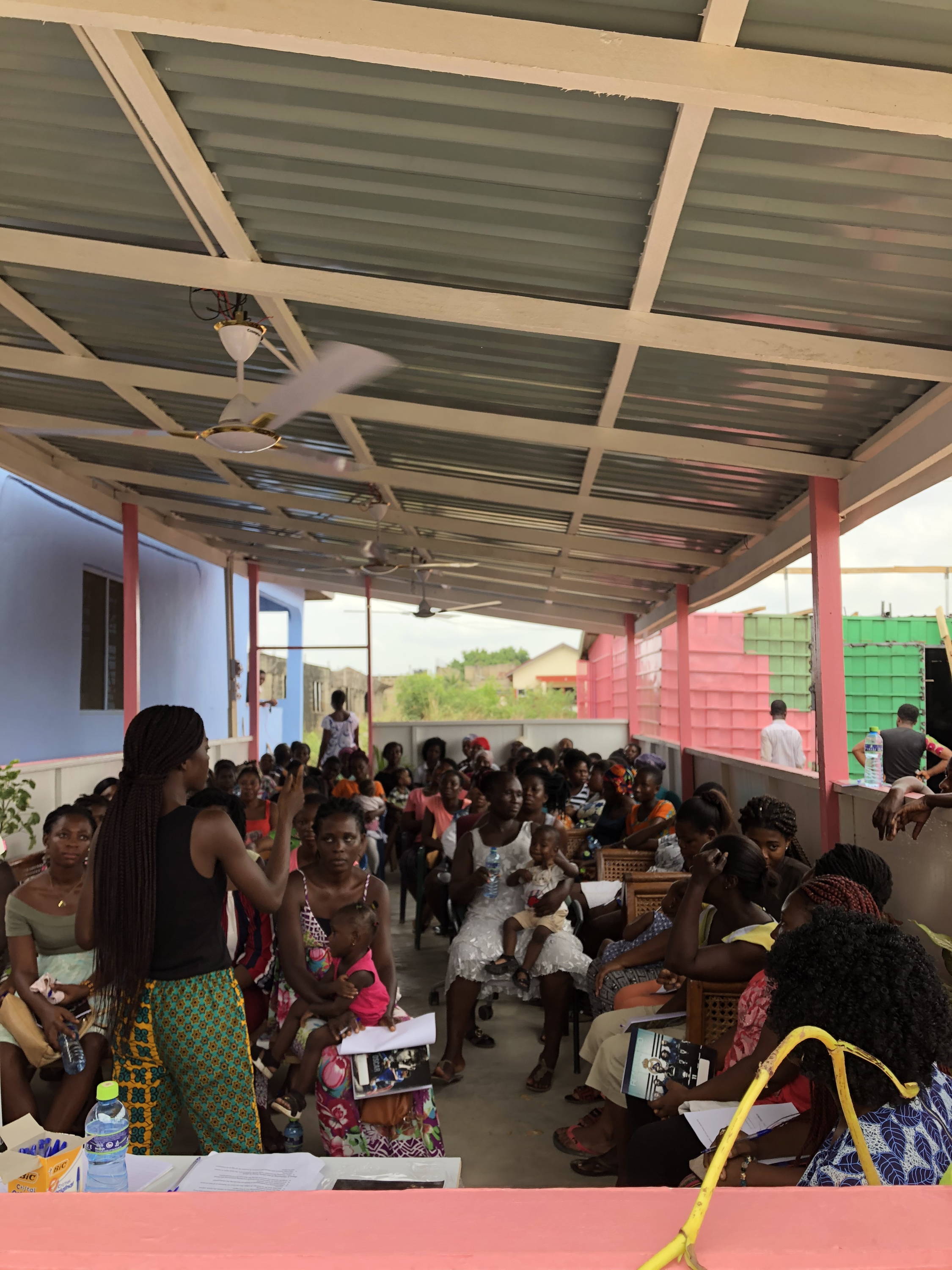 In 2020, we partnered with the amazing COVA Project to run four successful women's menstrual health workshops in Amasaman and Greater Accra with over 100 girls and women. We chatted all things periods and reproductive health, facilitated by local female community leaders and health professionals, distributing 127 flow cups, free of charge.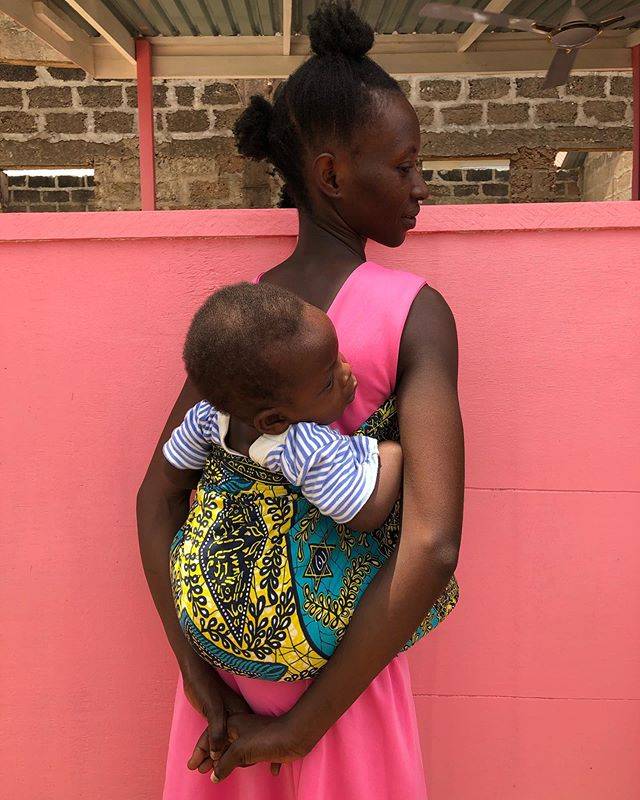 Menstrual health is a major barrier for girls progressing through their education. In rural and remote communities, the Cova Project has seen that around 50% of girls might miss school during menstruation. Menstrual health workshops in these communities and access to flow cups has had a positive impact on over 73% of girls and women, significantly improving their confidence when menstruating. We look forward to more work with the Cova Project in 2021!!
Our amazing ecommerce and distribution partner
Avenue
really kicked some ass in 2020. This incredible team in Sydney, Australia packaged and sent out over 3,380 orders all over the world! Avenue is a day program alternative where people of all abilities are supported to complete work tasks, socialise and develop their individual skills, regardless of their support needs. I am so proud of this partnership - it's supporting an Australian based social enterprise (winning!) and is a valuable partner for local social impact by providing fair and inclusive employment opportunities to people who are too often locked out of feeling like a valued and purposeful member of our economies and local communities.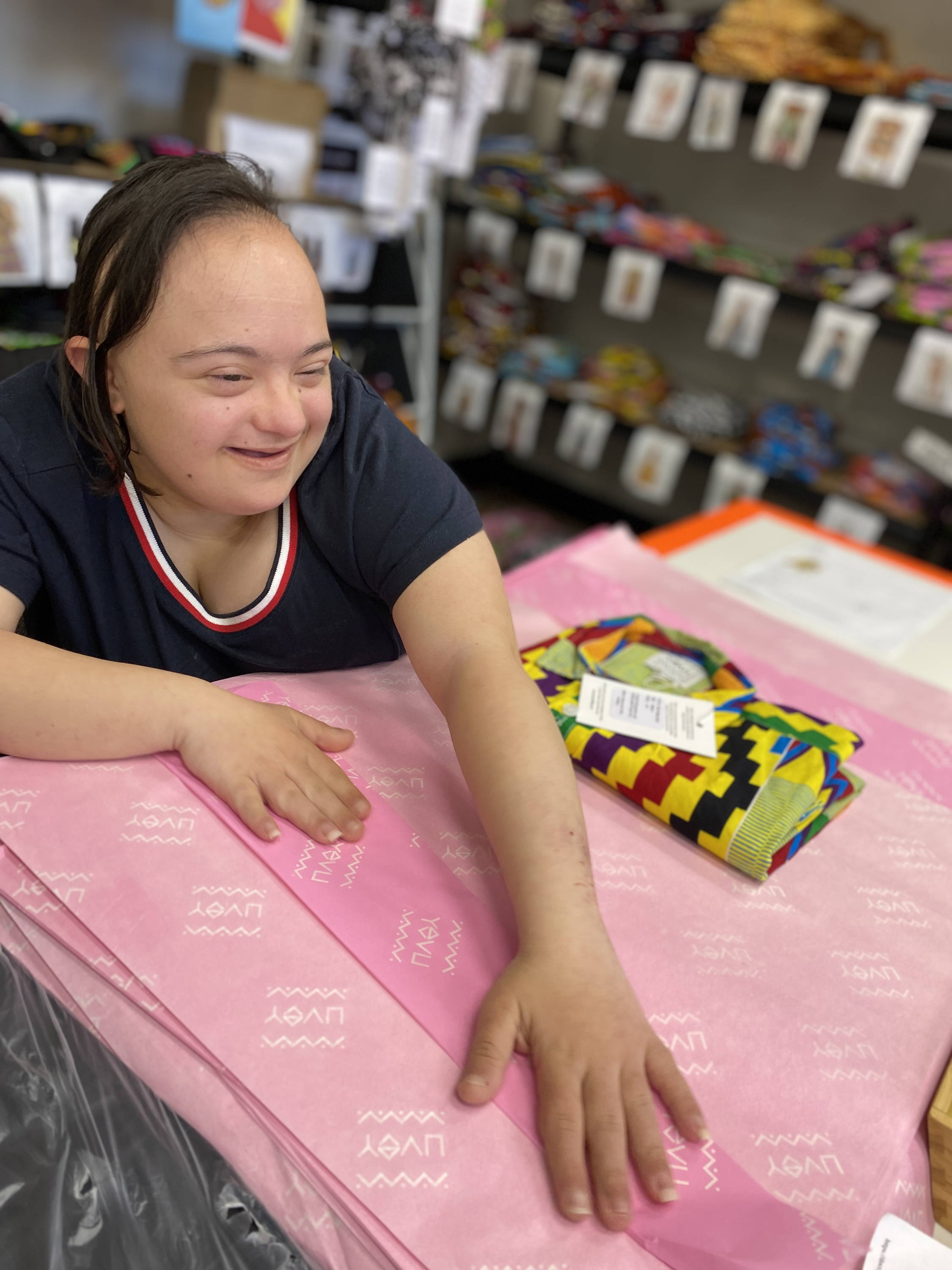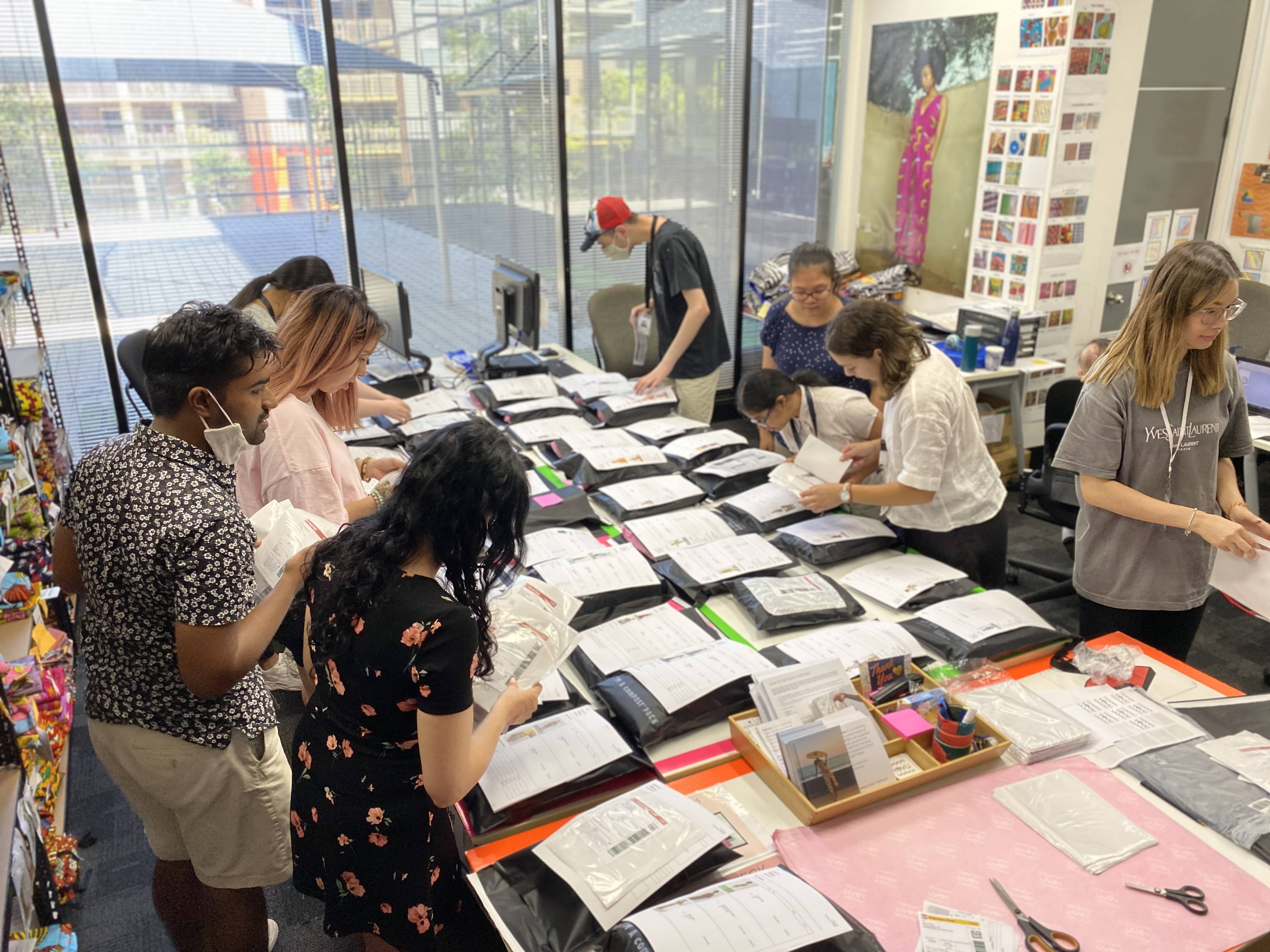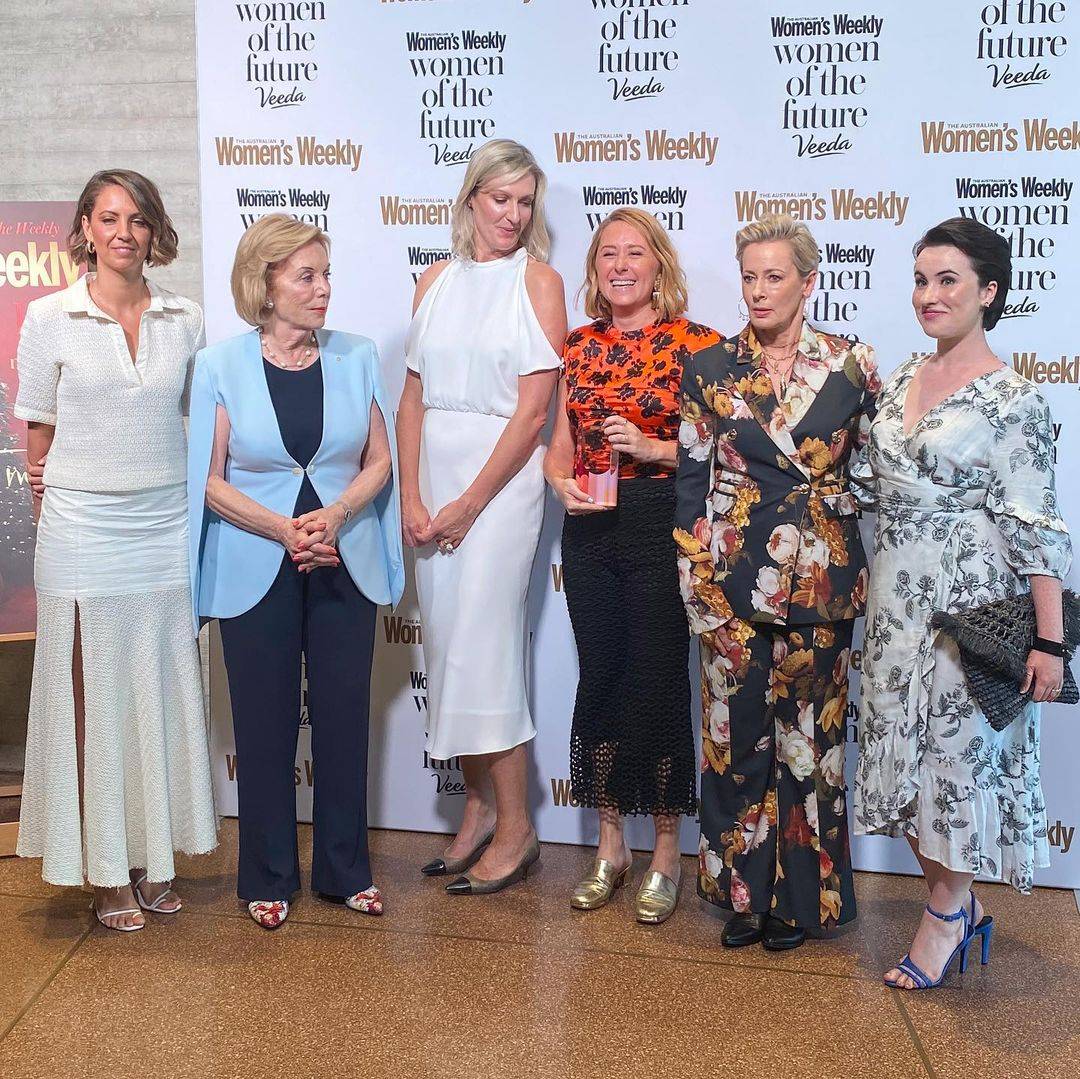 In December, we were honoured to be included with such a rad bunch of business ladies leading the way in Australia, and even more honoured to take home the top prize for Women's Weekly Woman of the Future! Although I wish I'd thought to write a speech incase we won, we were stoked to be recognised for the work our team in Ghana does every day and it was a sweet end to a year of hard work and resilience.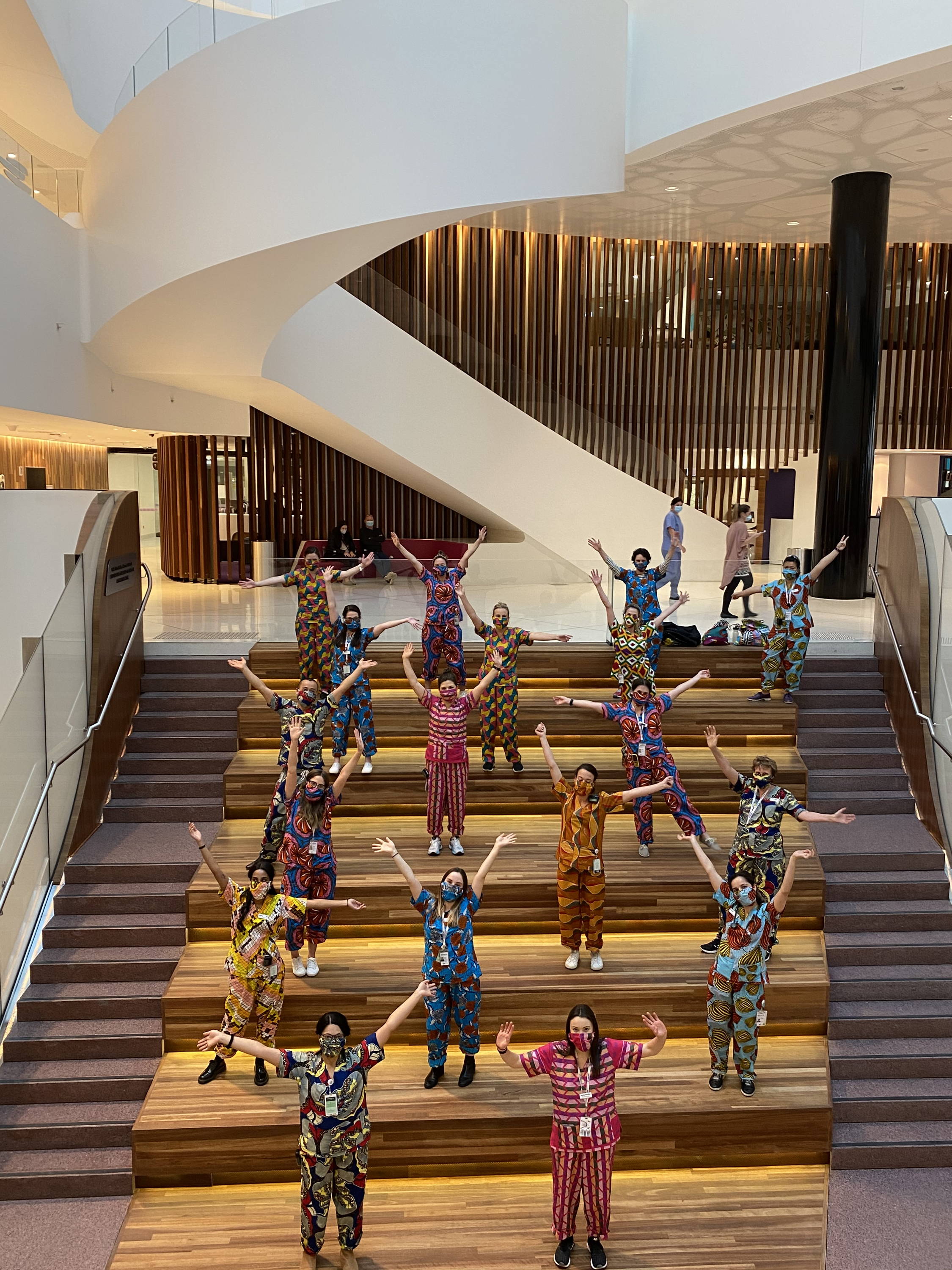 A little cheer in a bleak year
When covid hit, our front line workers continued battling it out every day.
We were contacted by a nurse at the Peter MacCallum Cancer Centre in Melbourne, Australia - they needed something to help brighten the lives of the people at the hospital. Really sick kids, no visitors and exhausted hospital staff.
So we thought that adding a little colour by developing some YEVU scrubs might go a little way to bring a little joy into their lives. Made, of course, with love by the wonderful team in Ghana
I still get a little teary looking at these photos!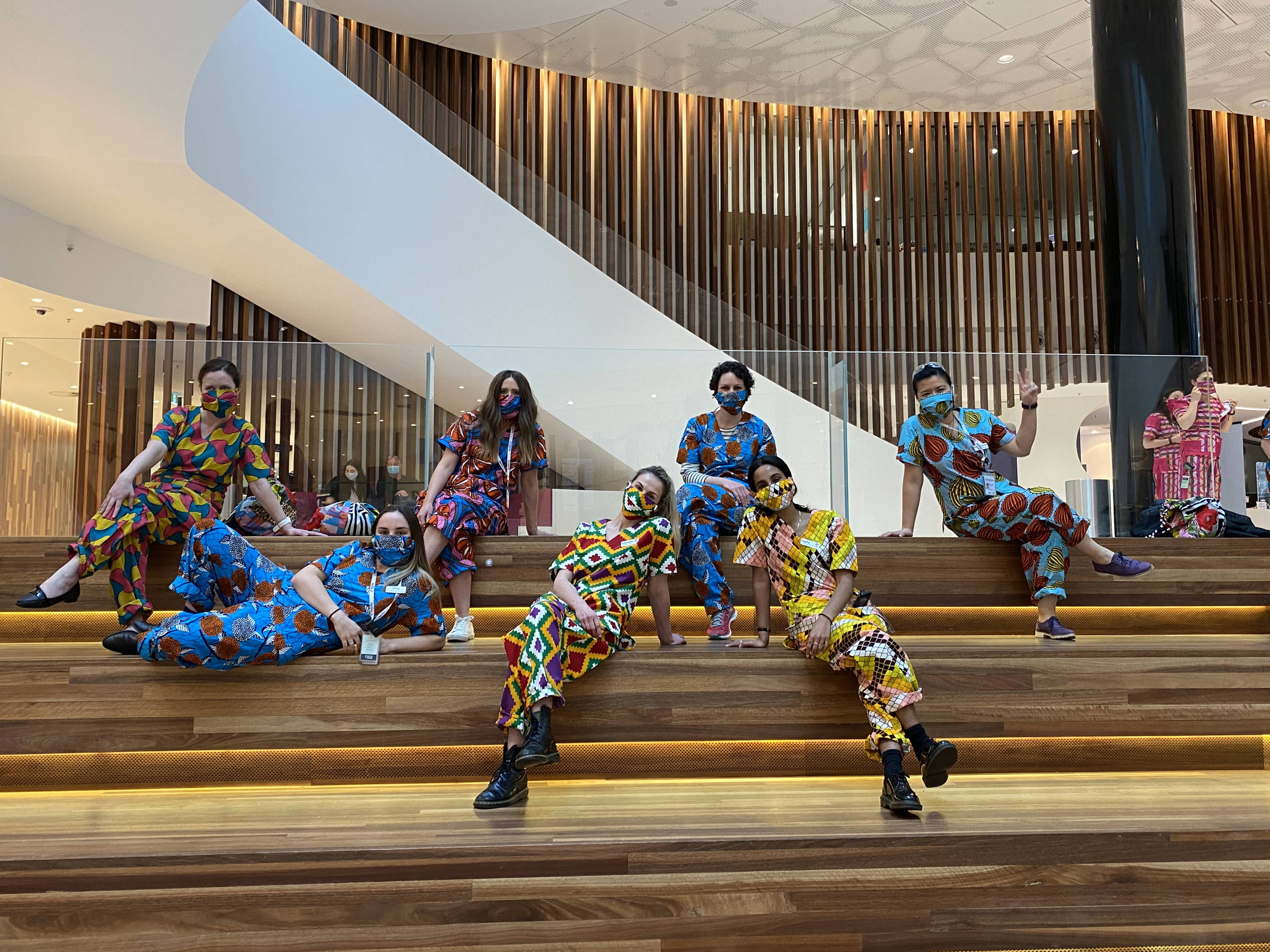 And of course, a special tribute to Mrs Felicia Adwubi, our team Ghana leader.
Fili is the Head of Production for YEVU and Co-Director of The YEVU Foundation, Ghana, and is a shining example of why we have survived this long and grown in 2020. Eight years since Fili joined YEVU as an apprentice, she is now running our workshop in Accra, directing our team of seamstresses, tailors and apprentices, introducing new manufacturing processes, overseeing all production to ensure it's of the highest quality – every dress, jumpsuit and bag that leaves that workshop has had Felicia's eye over it.
She also has 4 young children and is studying design at University in the evenings! Honestly, I'm tired just writing about it! You are a powerhouse Fili.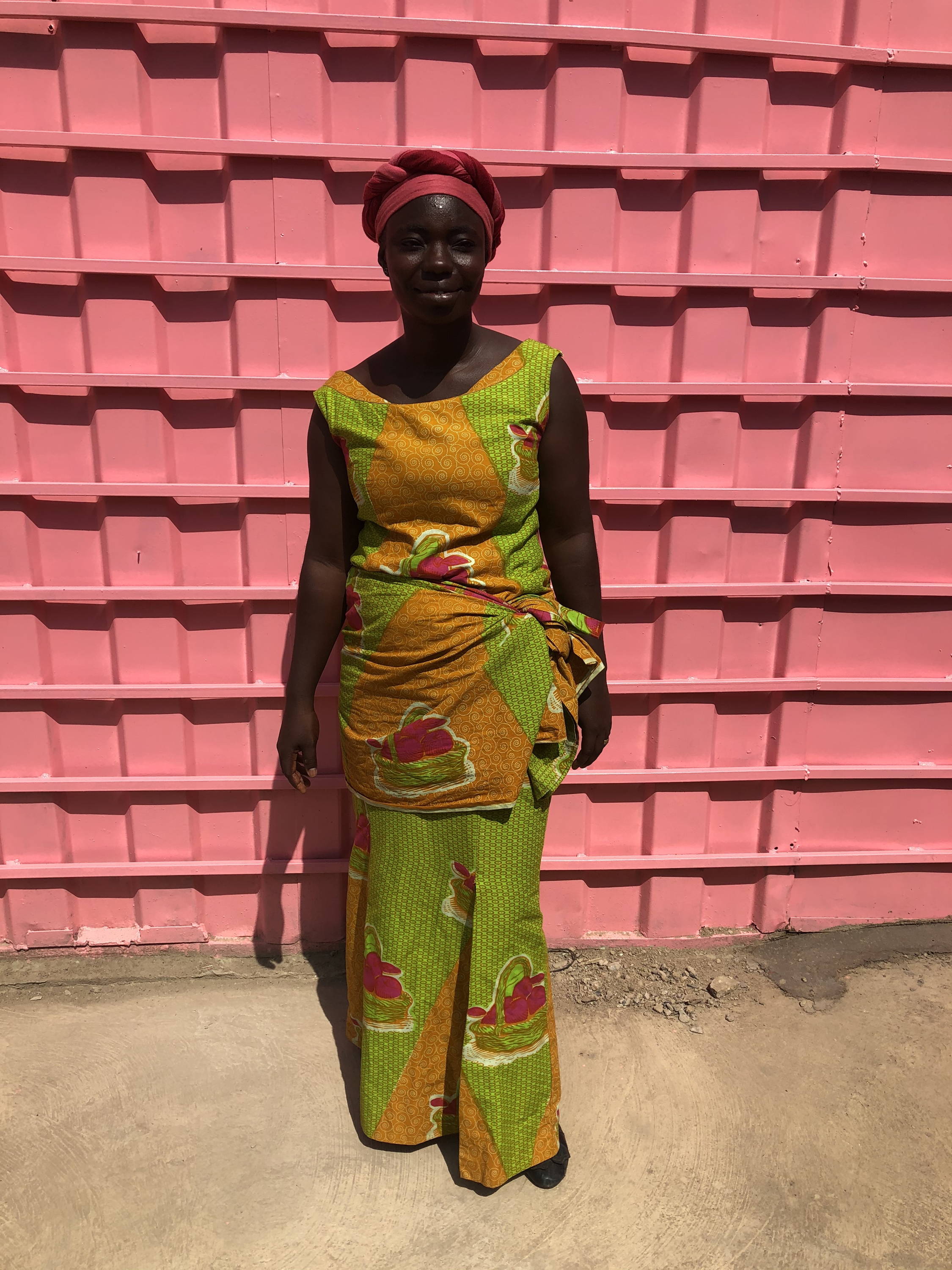 Finally, a big shout out and thank you to: George, Redeemer, Obeng, Charles, Alberta, George, Lydia A., Vivien, Josephine, Philo, Lydia, Mary, Emmanuel, Stella, Felicia N., Gbeti, Enes, Stephen, Diana, Fauziatu, Des, Alyson, Elisa, Hamid, Hanardy, Abbi, Victoria, Tessa, Gemma, Will, Neil and the team at SOMO, Ella and Sonia and the team at Avenue, Nigel and Daniel and the Interactive Accounting team, Geena and the Cova Project.

Thank you to the people that have built YEVU, who run YEVU, who are part of this global family, too often connected by whatsapp, but connected nonetheless!!