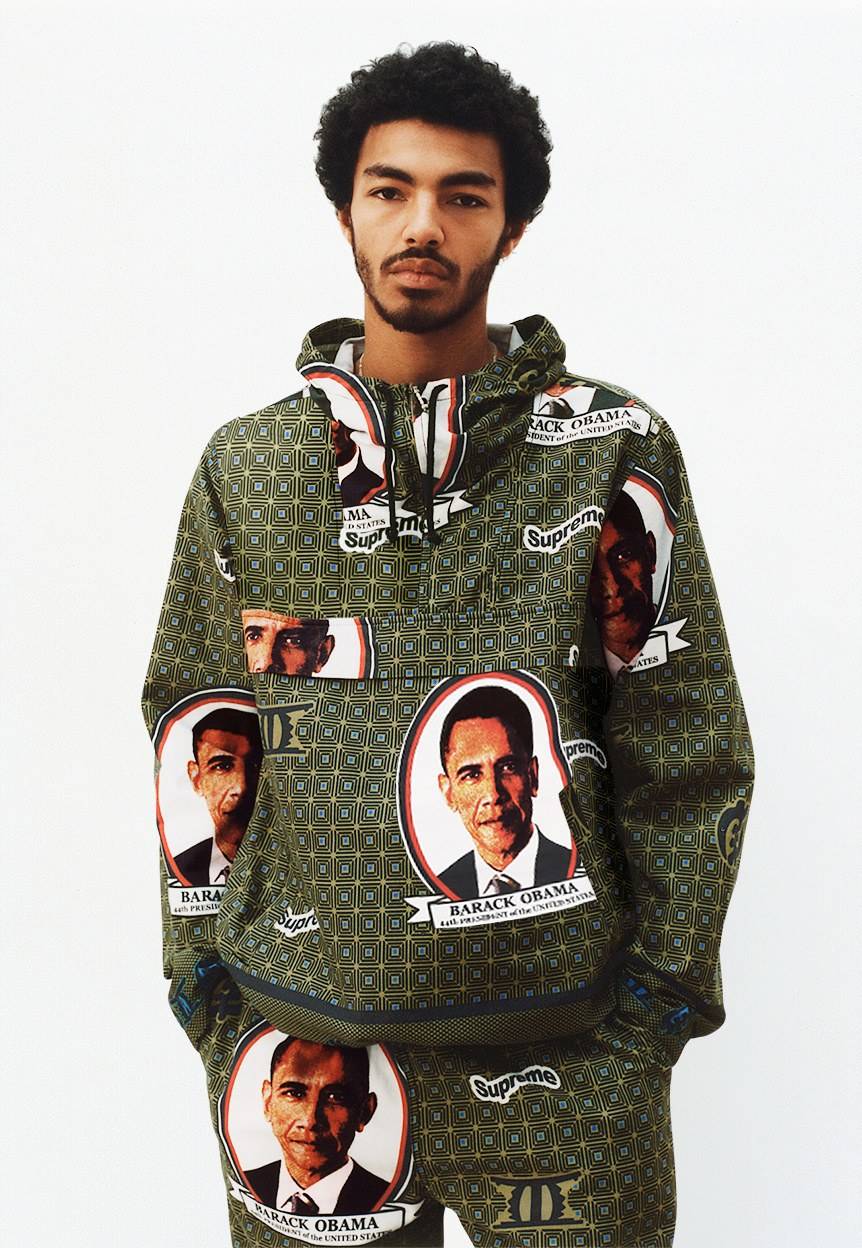 Wax prints are a textile like no other. They are able to hold colours other textiles cannot, and the designs themselves act as a cultural currency and history for the beholder. On top of their vibrancy, they are fabrics full of hidden messages.  
Image left: Supreme's SS17 collection featuring a controversial a Barack Obama Wax print
There's absolutely no feeling as satisfying as finding the ultimate wax-print. And in a market place like Makola, trust me, there are endless, eye-popping options to choose from.But with that being said, why are there so many designs to choose from and how did they originate? What's the story behind Africa's wax-prints and what about them makes them continue to be so revered and relevant today? We take a look at the symbolism of some of YEVU's very own prints and what makes them so special.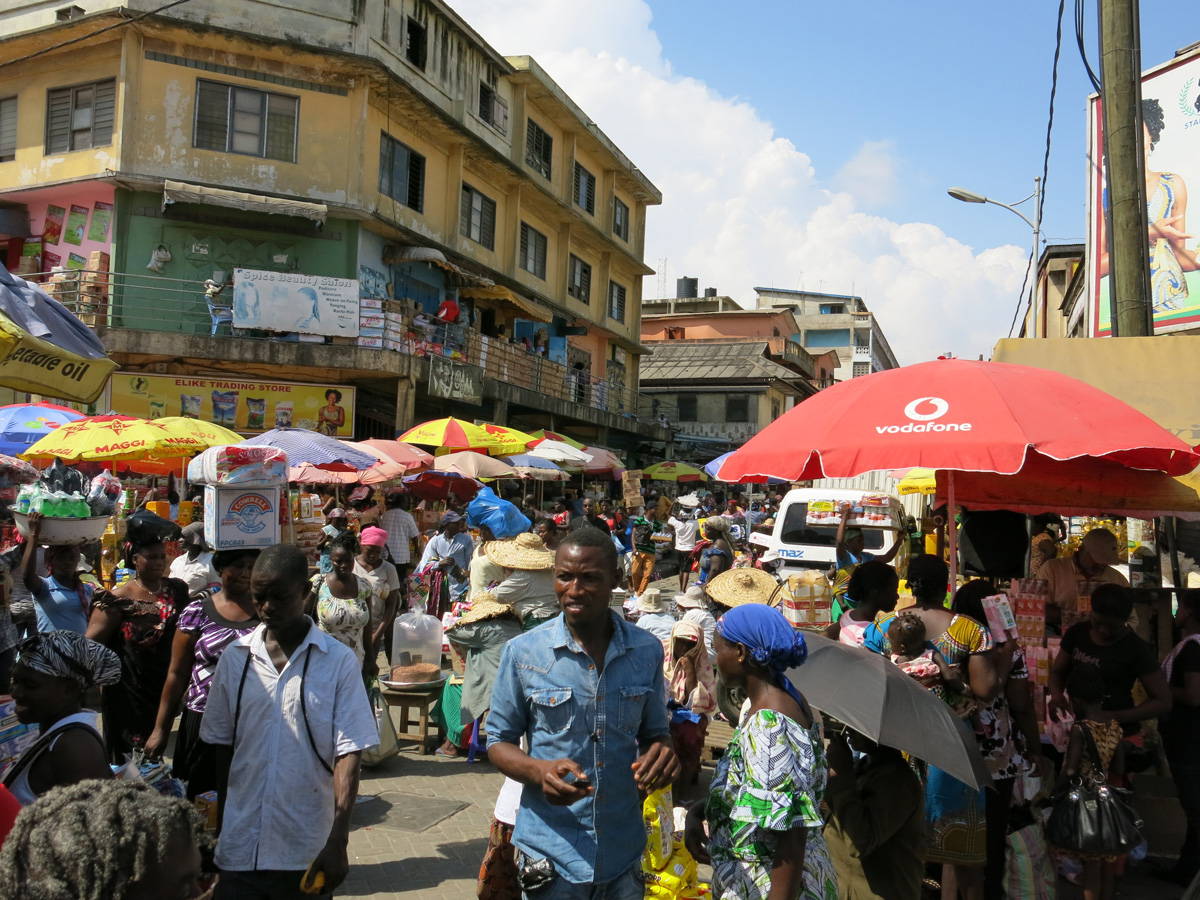 At Yevu we source all our prints from the wholesale market places of Accra and Kumasi (Ghana's biggest cities), and Lome in Togo. Despite being madness and mayhem to navigate through the tiny alleyways with rolls of fabric draped over every available limb, the markets offer the absolute best choice of locally designed prints. All of these tiny micro-enterprises are female owned (we are still yet to meet one owned by a man). Although it's a logistical nightmare, there's nothing more rewarding than sifting through hundreds of layers of beautiful and vibrant wax-prints to find that one killer design at the end of the day.
Despite wax-prints to day being iconically African textile, they were actually first introduced to West Africa from the Netherlands in the late 19th Century with the Industrial Revolution and colonial expansion. 
The first Dutch wax-prints landed in Africa on on the African Gold Coast (that today is Ghana) where they became the style and symbols of status.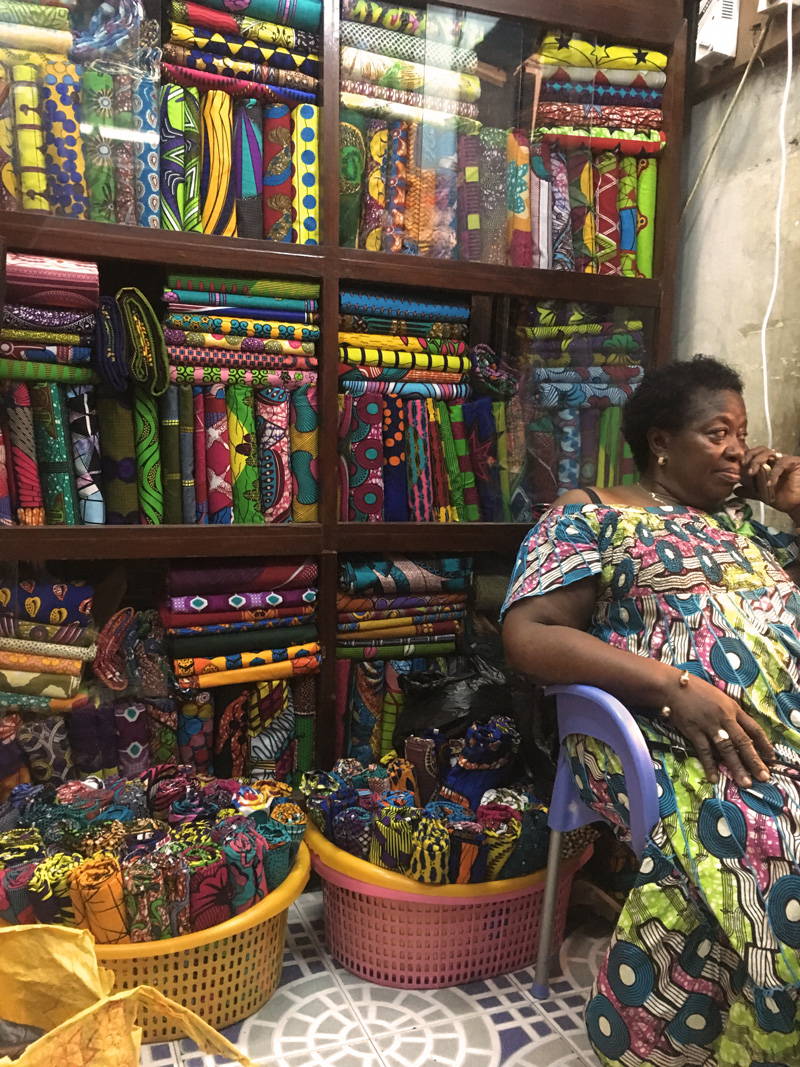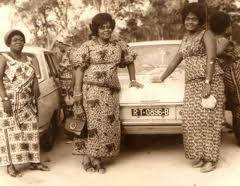 Later, between the 1930s to the 1950s, their appeal spread further across West Africa through the 'Nana-Benz,' female entrepreneurs who would pick up the fabrics from the coast and trade them throughout Togo. These women came from near to nothing, to earning enough to buy and drive their own Mercedes-Benz as a means of transportation, all from trading in the Dutch wax-fabrics, hence their being dubbed with the title of the 'Nana-Benz'.
Africa's fight for independence in the 1960s led to wax prints being made locally and gave them new meanings and symbolism. Some of these symbolisms and hidden messages are inherent in YEVU's own prints. 
Here are just a select few YEVU wax-prints and their real meanings.
"Darling, don't turn your back on me."
This swirling, abstract pattern from the 1980s is known in Toga to women as, "darling, don't turn your back on me." Despite the beautiful fluidity and colours in the pattern, the message behind the print is a little darker. It is a print for women when they think their man is not looking at them anymore, but at another woman. It is said the message is actually really directed at the other woman as the men don't really understand or care about the meaning of the print today.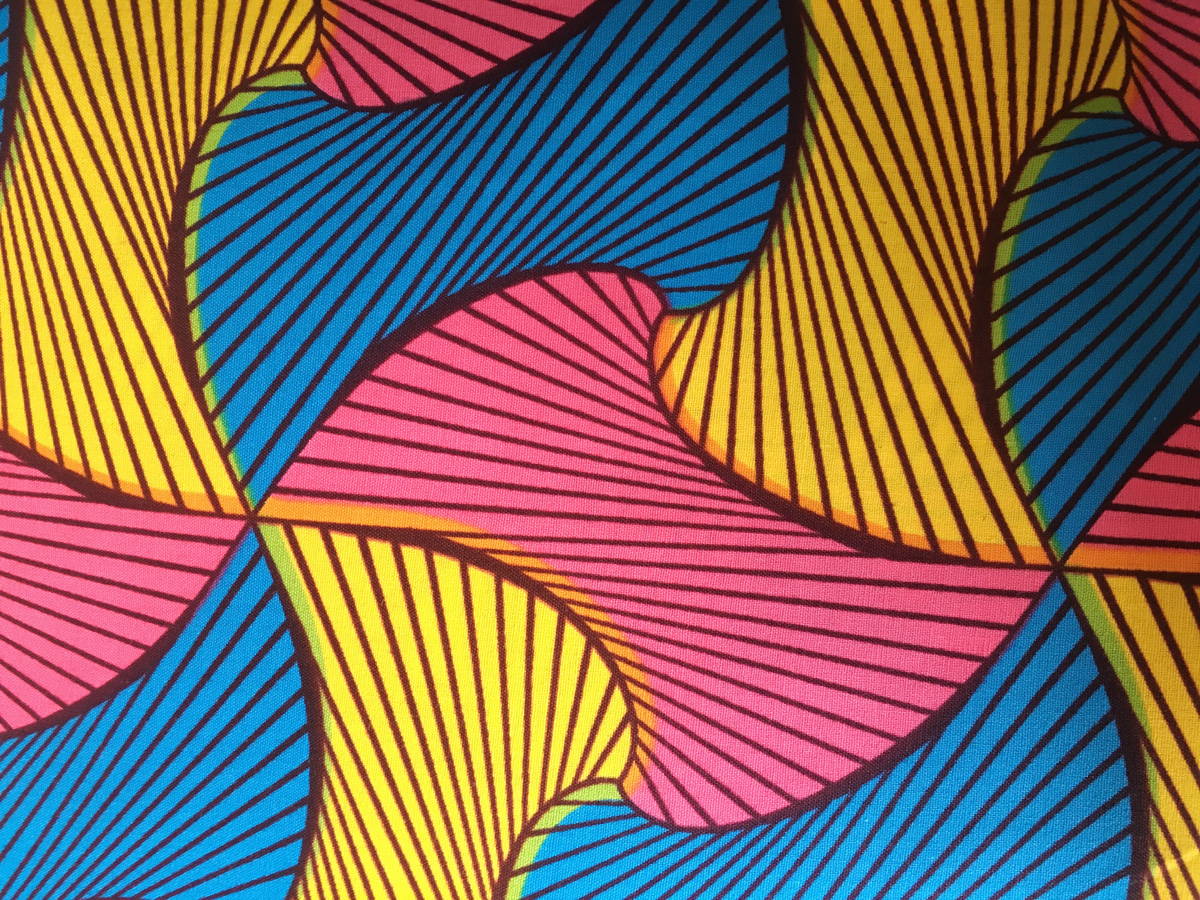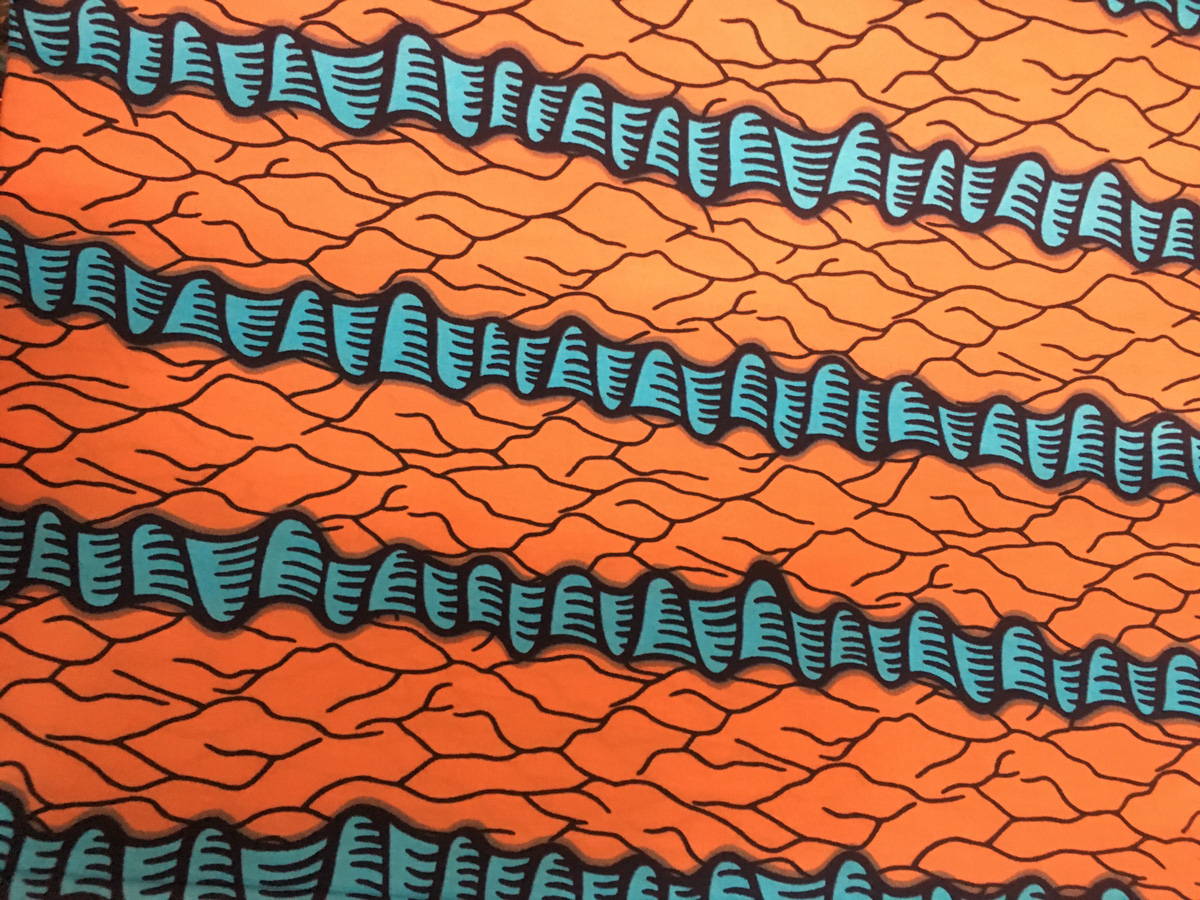 This pattern speaks for itself in that the wearer is as sweet as sugar cane or says more directly 'I love you like sugar cane (sweetly)'.
The tradition of placing portraits on wax-prints dates back to Queen Elizabeth II's visit to Nigeria in the 1956. To make her feel more welcome, her portrait was printed on wax-prints and given away ahead of her arrival to ensure that the crowd gave her a warm welcome. Ever since, it has become a continuing practice to print portraits on wax-fabrics and wear the same fabric for a political or personal occasion to show support and respect, i.e at a rally with the president's face or to show solidarity with a group or community. In our past collections, we have seen Sheikh Niass, all the way from Senegal, make a feature as well as the Chief Imam of Ghana. 
We saw Supreme do their take on an African print collection with President Obama back in 2017 which was both praised for it's celebration of African culture and criticised for appropriating African culture.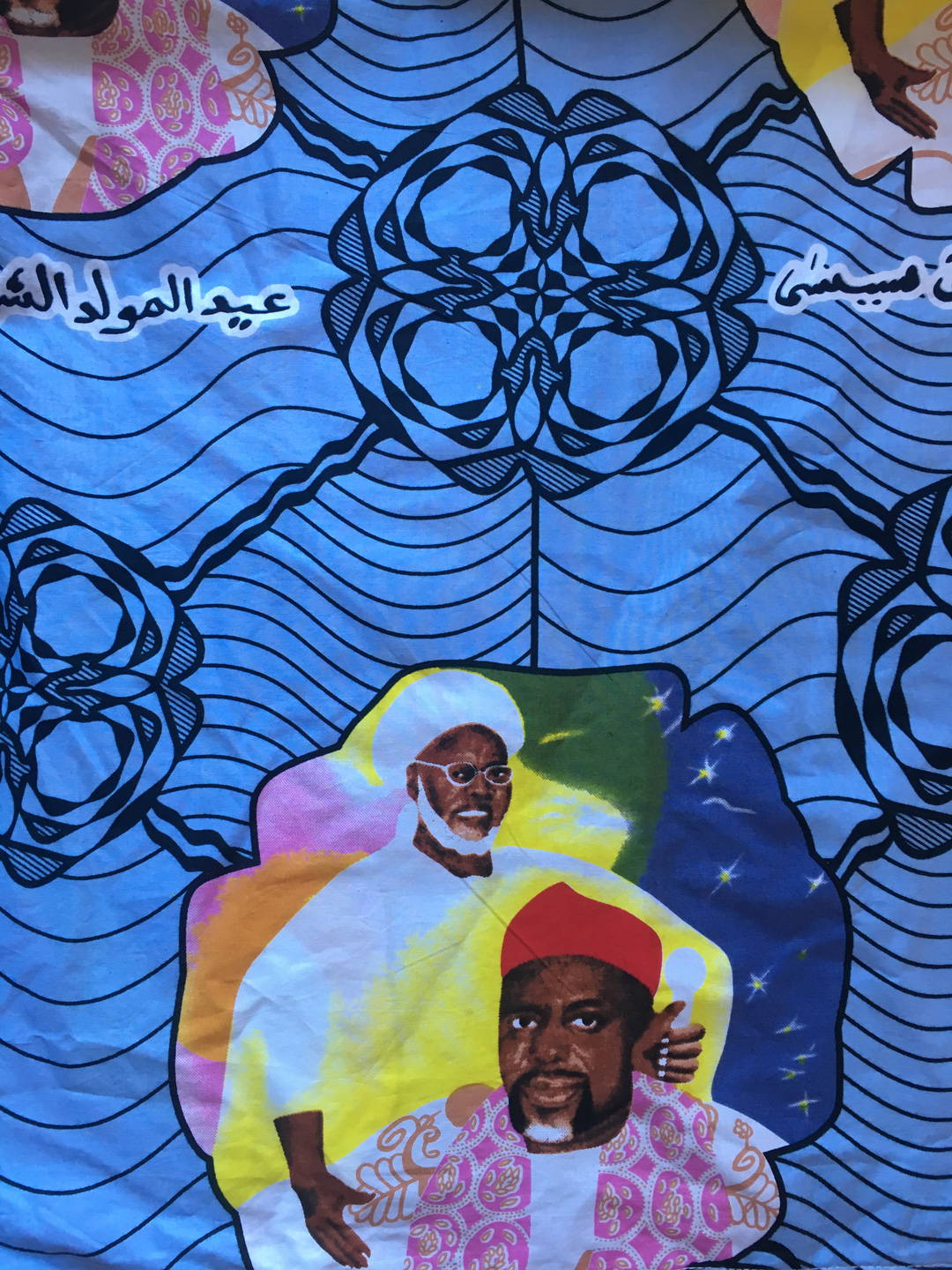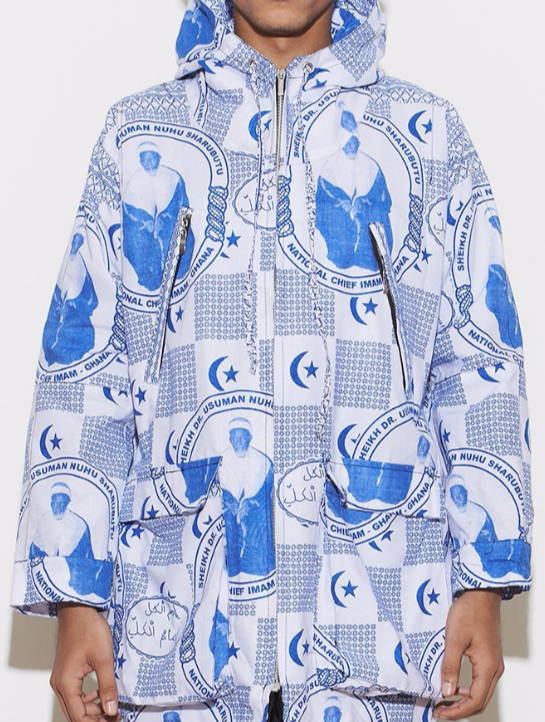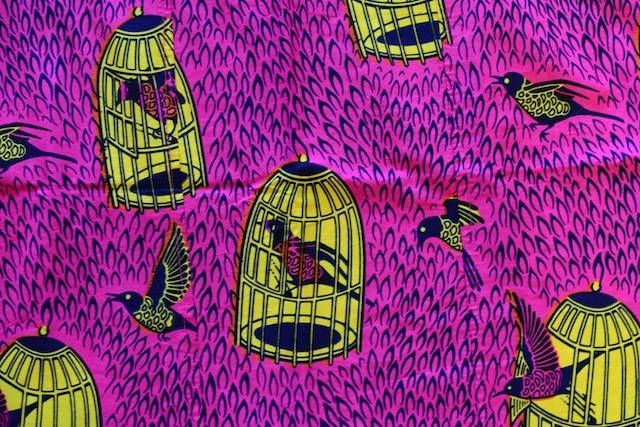 A print usually worn by newlyweds to symbolise their escape into life loving and supporting one another from their home of origin, but it has also been said it is a coded warning to one's husband!
When electrical fans were introduced to Africa in the 1980s, they appeared on wax print as signs of modernity (as did mobile phones). Now, as fans are only bought by those without air-conditioning, the meaning has changed.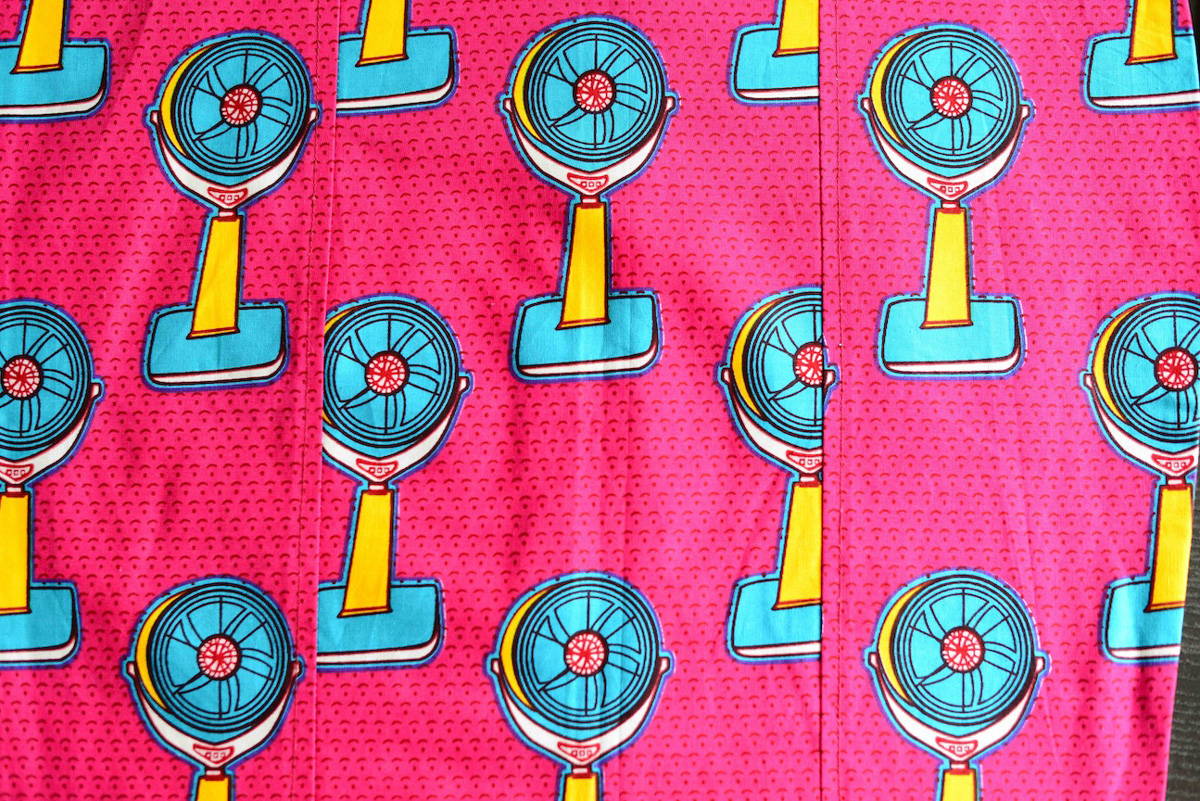 These are just a few of the many unusual stories and meanings behind a few of our wax-prints, but there are many, many more forgotten stories and hidden messages waiting to be discovered in the back alley of a market place, somewhere in West Africa.