YEVU X GAYO
Words by Anna Robertson
this is just a test stuff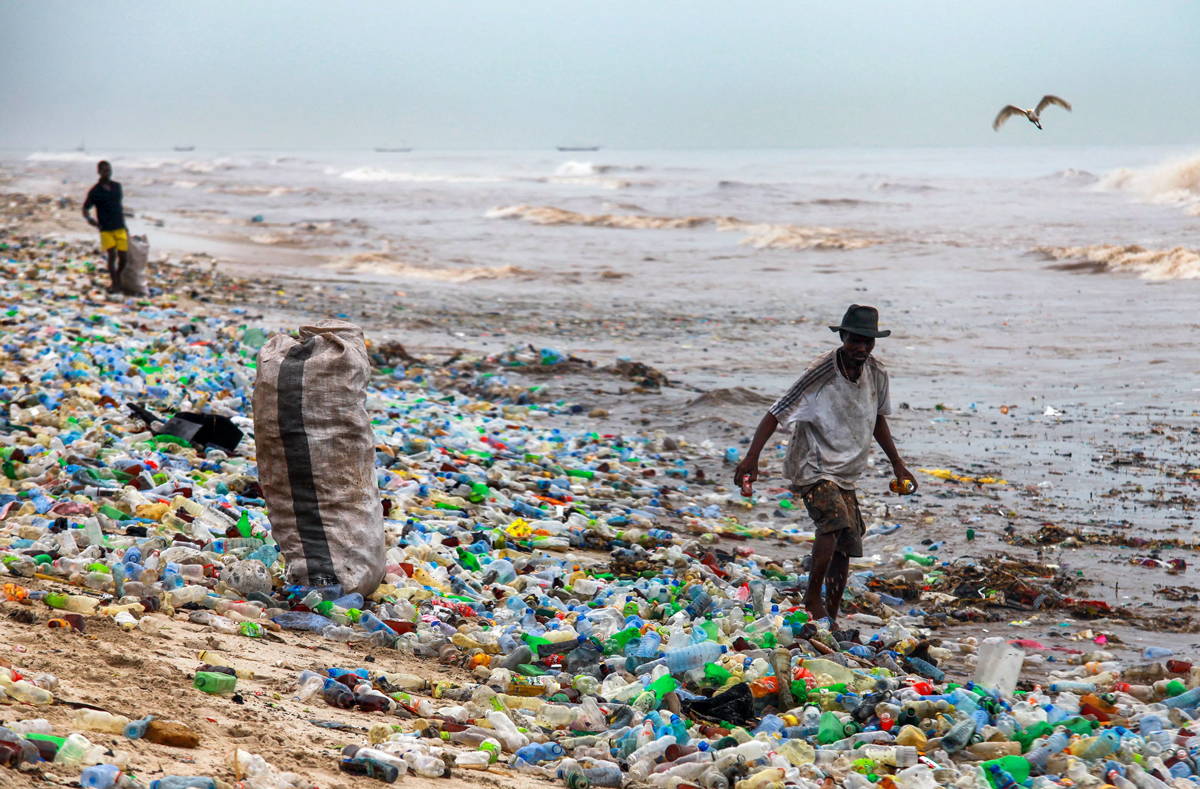 When I buy a can of coke in Ghana, the shop attendant wraps it in two 'rubbers' (local name for plastic bags), and gives me a straw. When I want to fill up a water bottle to quench my thirst from the hot Accra sun, I can't use the taps, so I buy a 500 ml of purified water in a plastic sachet from the road side.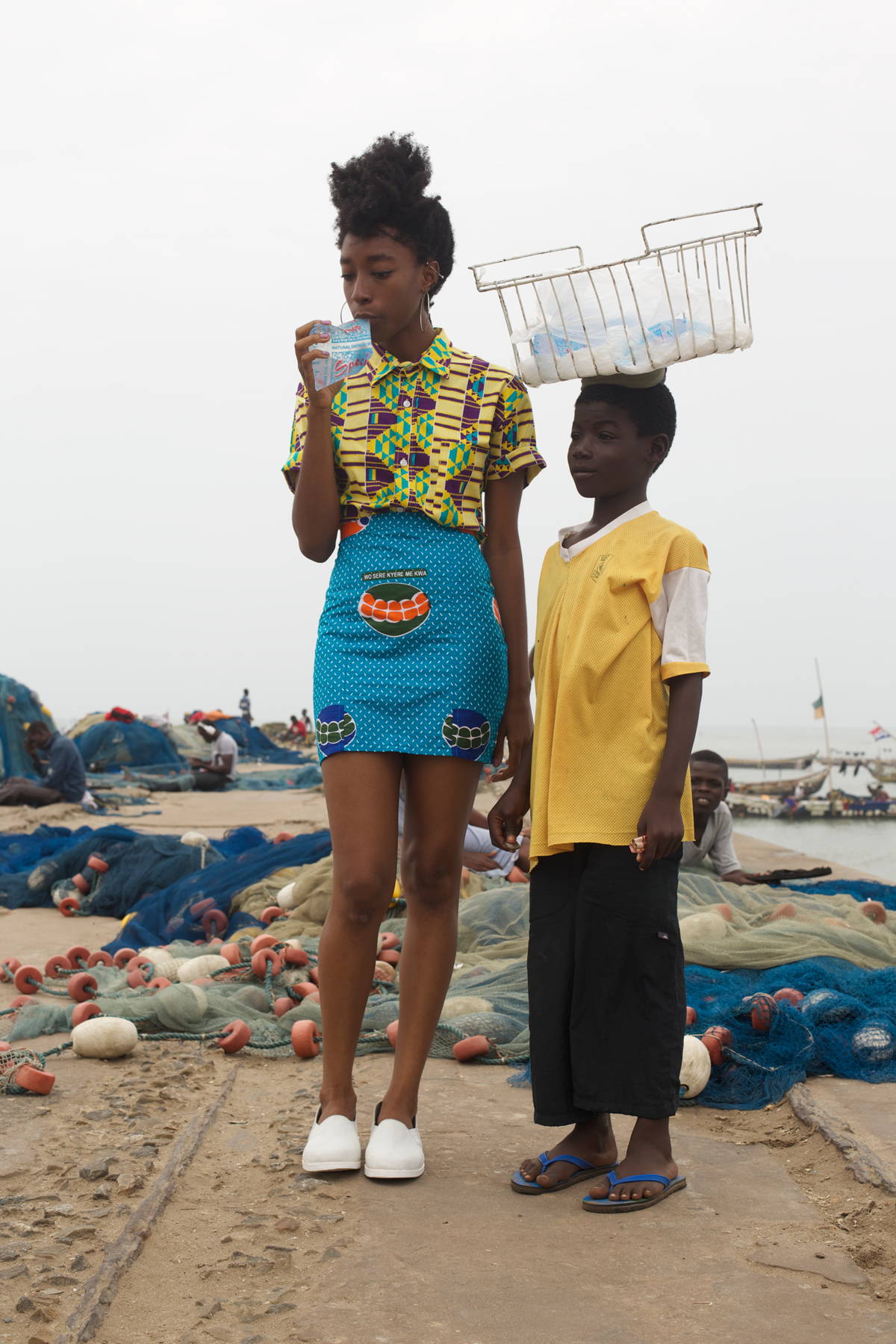 I tear a corner off the sachet with my teeth and I pour the water into the bottle, I look for a bin, there isn't one anywhere, I put the empty sachet into my backpack to dispose of later. Not sure why, as I know it will end up in the same place anyway - land fill, the ocean, the street. 
Single use plastic waste is an epidemic in Ghana, and only 10% of plastic gets recycled. In the wake of Kenya's and Rwanda's ban on plastic bags, questions of responsibility and accountability are now coming to the forefront.
How can we use recycled plastic waste in our products? This was a question that I have been asking myself over the last couple of years.
Then I met Desmond from the Green Africa Youth Organisation (GAYO) in Accra one sunny afternoon. They have initiated the Sustainable Community Project in an area called New Edubiase, and this is what he had to say about it: 
"After several environmental campaigns, we (GAYO) realised the community, just like so many others had waste management problems and some children could not afford basic school supplies. We designed a waste management strategy that changes attitude of people to reduce waste and repurpose plastic waste. The water sachet is part of this whole idea where we provided waste bins for selected public Junior High Schools to ensure source separation, we use the organic for composting and the plastic for making items to generate revenue which is used to support the children's school needs. We are currently working with over ninety selected school children from three schools in the New Edubiase Community".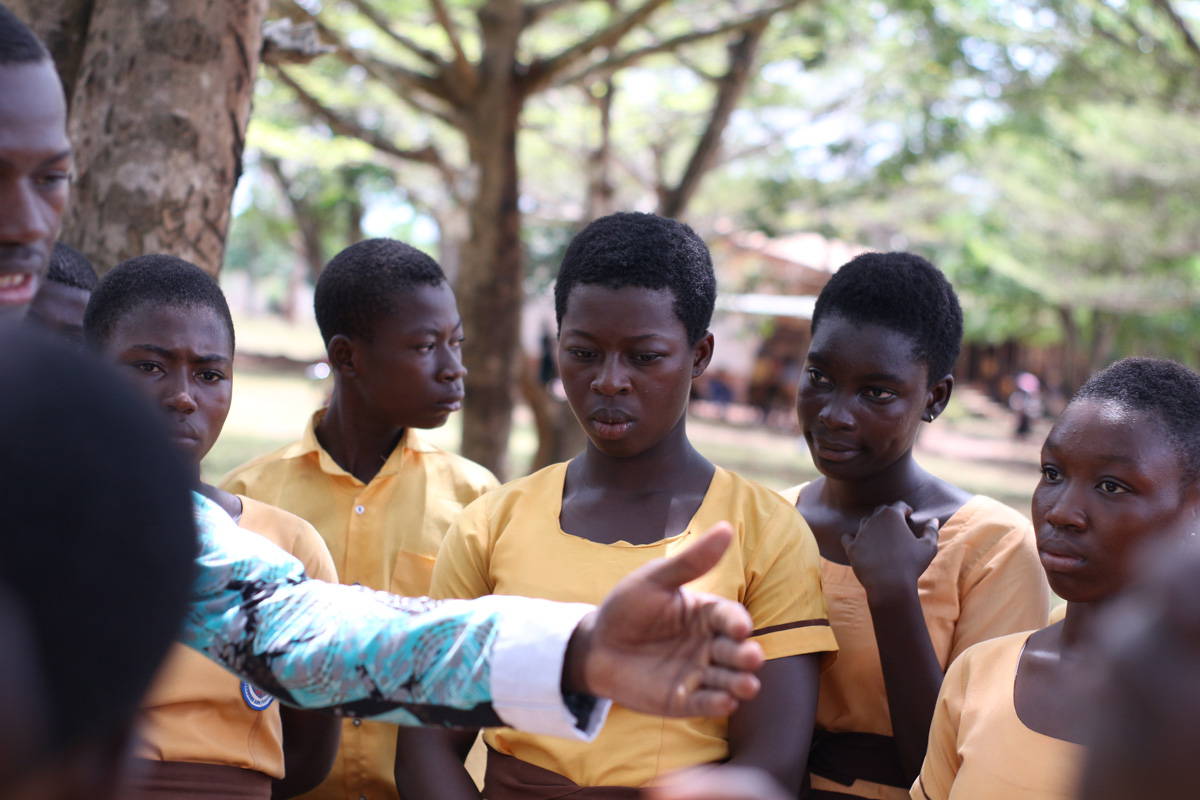 This project was developed due to the acclimatized usage and habitual inappropriate disposal of polythene bags and other plastic items by community dwellers in the areas in and around Cape Coast. The immense amounts of discarded plastic waste have now seeped into the oceans around these coastal areas too, affecting the marine life which is a major source of food and income for these communities. 
By advocating for the refuse, reuse and reduction of plastic waste as well as educating the locals on plastic's negative environmental effects, GAYO has been successful in the reduction of plastic waste in these coastal areas.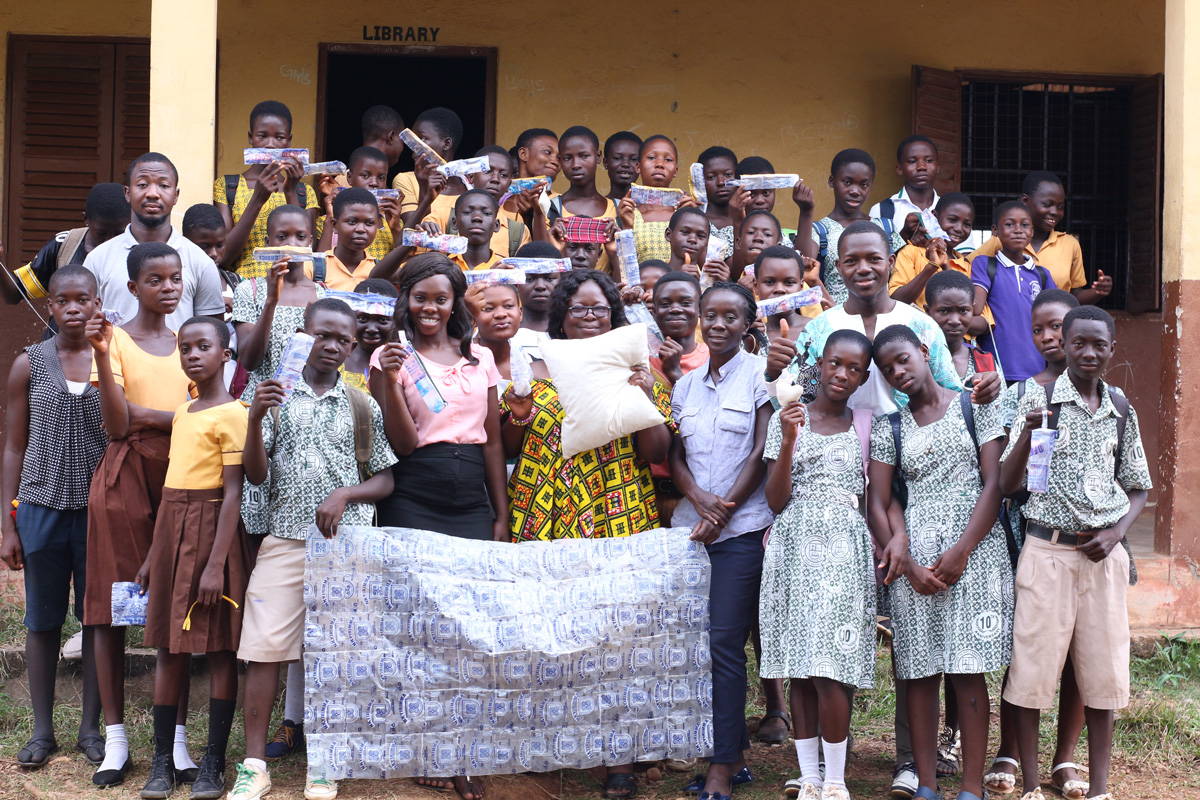 YEVU partnered with GAYO (Green Africa Youth Association) in it's Sustainable Community Project, in a bid to repurpose water sachet waste. Water sachets contain 500ml of purified drinking water and evolved as a way to deal with the lack of clean running water in Ghana. They are now a huge environmental problem. We are currently repurposing these sachets - they've been discarded, recollected and sewn together to create the water resistant lining of our soon to be released pot planters! Stay tuned.