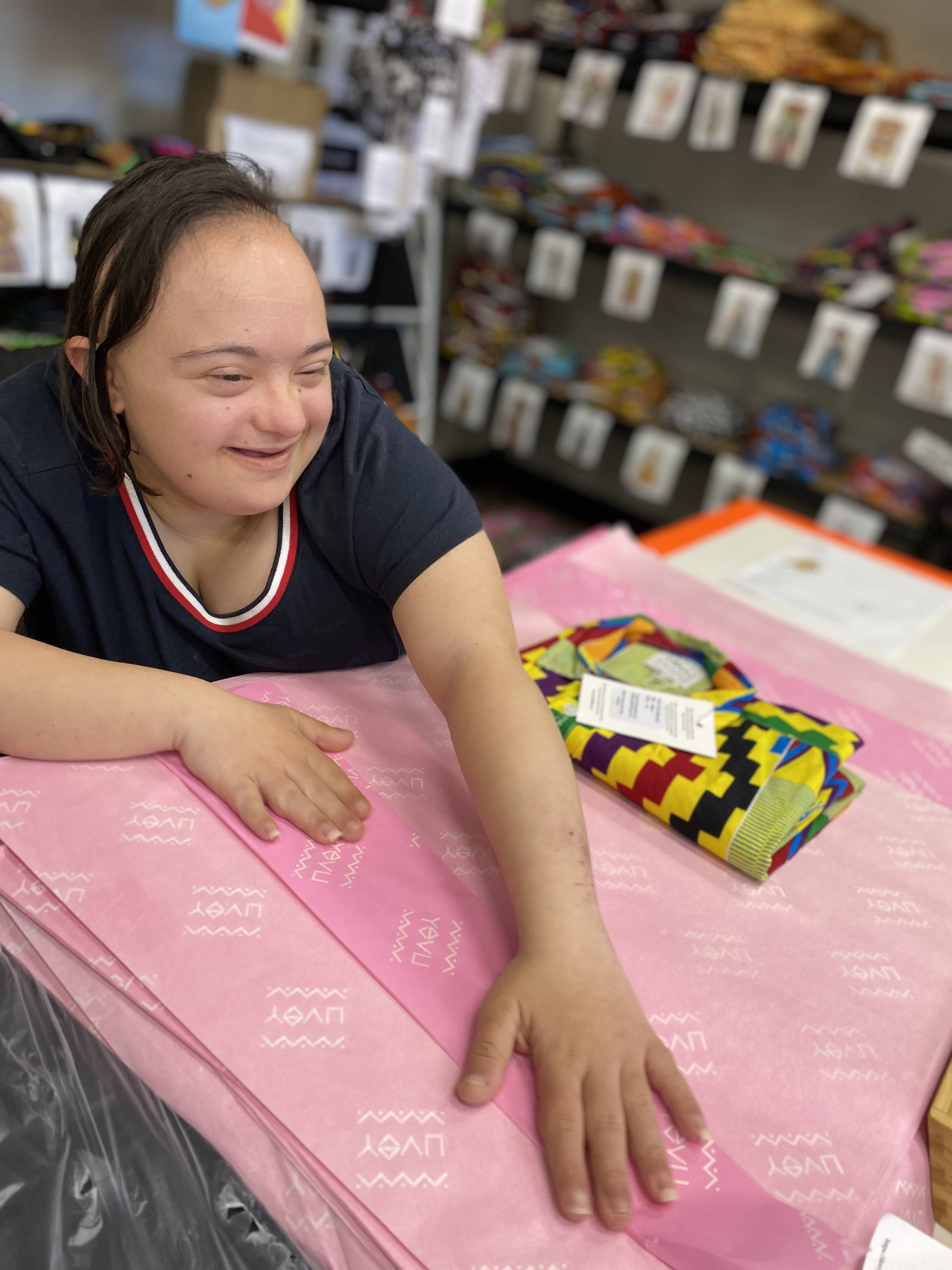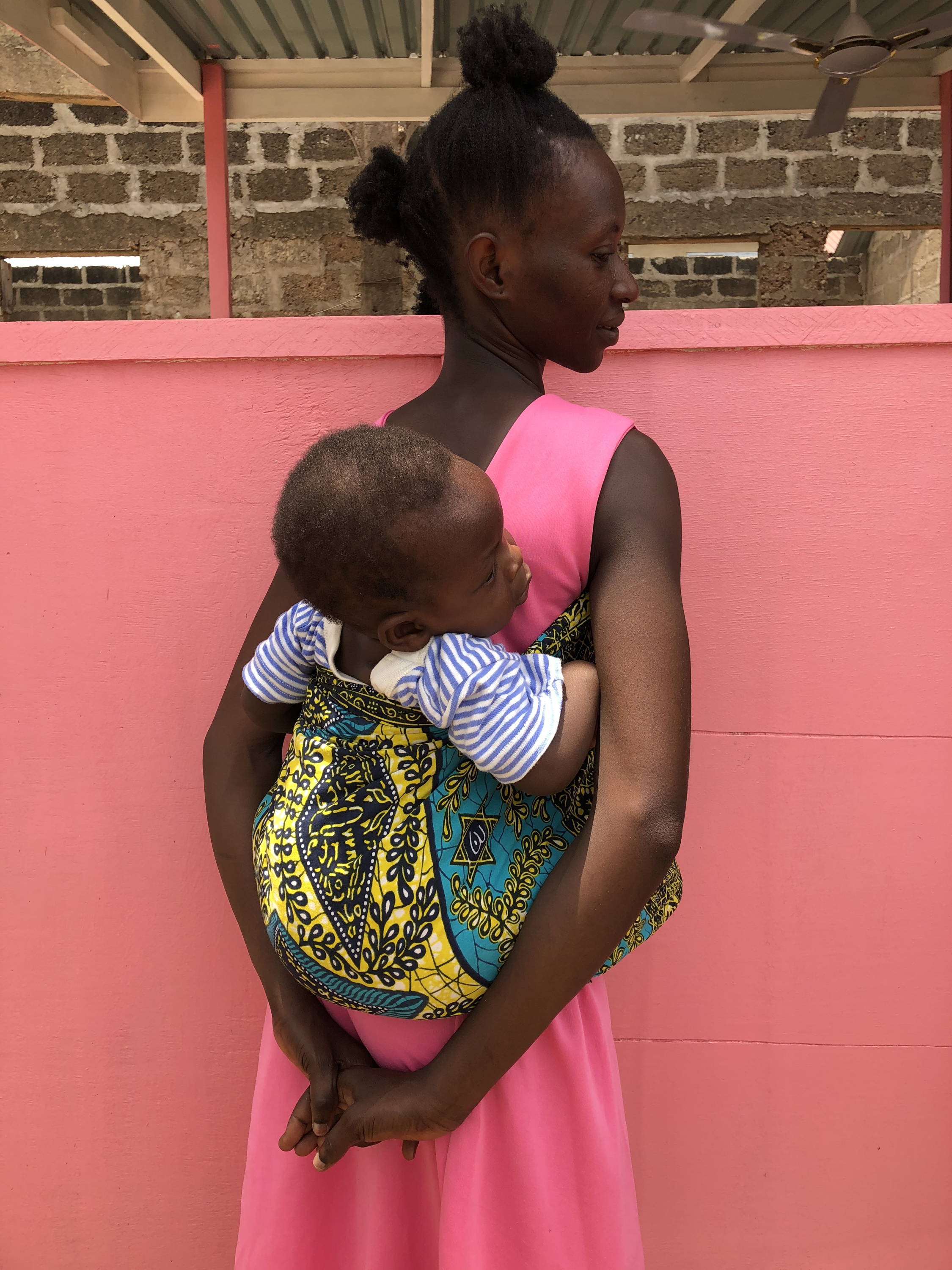 YEVU partners with like minded for-purpose organisations to create more opportunities for more people and to do good in the community where we operate.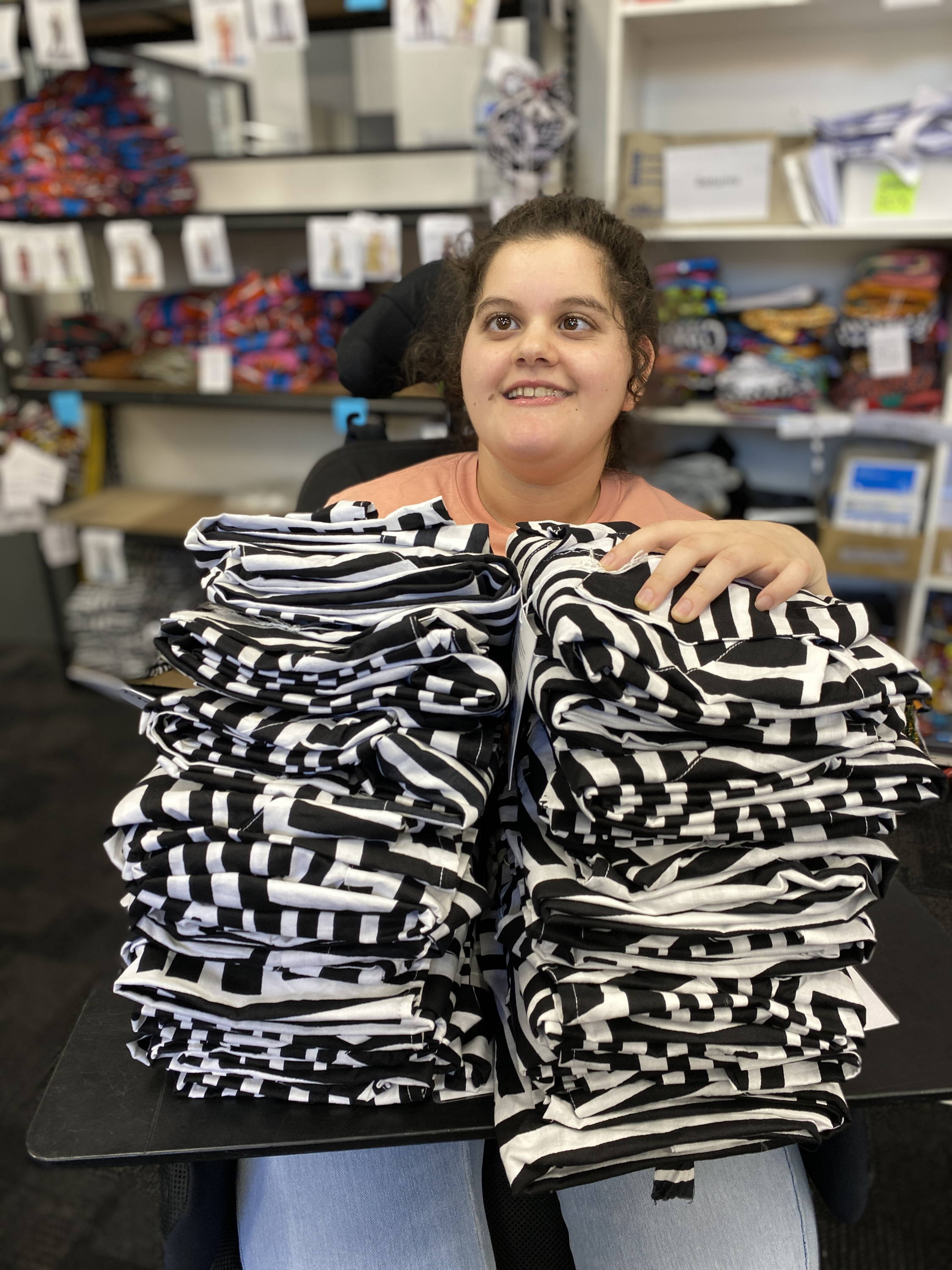 Avenue is our Australian based order fulfilment partner. They do everything to get your order to you beautifully and on time. Avenue is an NDIS service provider and day program alternative where people of all abilities are supported to complete work tasks, socialise and develop their individual skills, regardless of their support needs. This partnership creates a collective social impact by providing meaningful work opportunities to people who are too often excluded from contributing and participating economically and socially.
Since 2019, this partnership has gone from strength to strength. The YEVU fulfilment team at Avenue has the capacity to fulfil up to 50 orders a day, packing and sending up to 7600 units of YEVU Clothing per year all over the world. This partnership provides meaningful work opportunities for around 33 people living with disabilities in Australia.
The COVA Project X YEVU Foundation
Periods are pretty annoying. They are particularly annoying for women who don't have access to adequate sanitation, menstrual health products, education and waste management. In fact, this lack of access can have a huge impact on women's lives - disrupted access to school and work, facing the stigma and shame associated with this, and experiencing gender based disadvantage as a result. In rural Ghana, about 95% of girls report missing school during their periods.
Since 2020, YEVU has partnered with COVA Project, an NGO that delivers menstrual health solutions to girls and women who experience period poverty around the world. Collectively, we have delivered over 700 cups and training to women all over Ghana.
The delivery and training involves a team of health professionals visiting communities and schools, sparking conversations and providing education on menstrual health, personal hygiene and all things female. We distribute period cups (providing up to 10 years of use), underwear, education manuals and face shields during these sessions.
Each location identifies community ambassadors so we can ensure that support and help continues for first time cup users, until we follow up to evaluate a few months after the initial training, to understand the difference this project has made in the lives of girls and women.We're a small social enterprise but we are powered by women and we want to do what we can to support women in our communities who are at a disadvantage just because they menstruate - this doesn't seem fair to us!